01-09-2014 | Uitgave 3/2014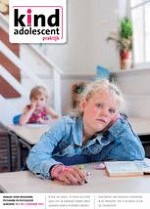 Woelend wakker liggen of slim slapen?
Tijdschrift:
Auteurs:

Drs. Ed de Bruin, Dr. Anne Marie Meijer
Belangrijke opmerkingen
over de auteurs
Drs. E.J. de Bruin is klinisch neuropsycholoog en werkt aan de Universiteit van Amsterdam, afdeling Pedagogiek, waar hij promotieonderzoek doet naar oorzaak en behandeling van insomnia bij adolescenten. Dr. A.M. Meijer is psycholoog, gedragstherapeut en gezinstherapeut, en is verbonden aan de Universiteit van Amsterdam, afdeling Pedagogiek. Zij doet onderzoek op het gebied van gezinsinvloeden, opvoeding en gedragsproblemen van (pre)adolescenten en slaapproblemen.
Het SlimSlapen-onderzoek is gefinancierd met een subsidie van ZonMw aan dr. Anne Marie Meijer van het Research Institute Child Development and Education van de Universiteit van Amsterdam.
Samenvatting
Langdurige slaapproblemen hebben ernstige gevolgen. Juist adolescenten krijgen vaak last van problemen met in- of doorslapen, wat veelal leidt tot chronisch slaaptekort. Hoog tijd dus dat er voor deze groep een effectieve behandeling komt, en die lijkt nu niet meer ver weg.