13-06-2019 | Response | Uitgave 9/2019 Open Access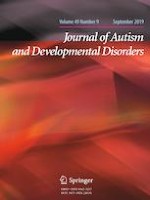 Response to 'Non-complicit: Revisiting Hans Asperger's Career in Nazi-era Vienna'
Tijdschrift:
Auteur:

Herwig Czech
Belangrijke opmerkingen
Publisher's Note
Springer Nature remains neutral with regard to jurisdictional claims in published maps and institutional affiliations.
Abstract
In her recent paper 'Non-complicit: Revisiting Hans Asperger's Career in Nazi-era Vienna,' Dean Falk claims to refute what she calls 'allegations' about Hans Asperger's role during National Socialism documented in my 2018 paper 'Hans Asperger, National Socialism, and "race hygiene" in Nazi-era Vienna' and Edith Sheffer's book 'Asperger's Children.' Falk's paper, which relies heavily on online translation software, does not contain a single relevant piece of new evidence, but abounds with mistranslations, misrepresentations of the content of sources, and basic factual errors, and omits everything that does not support the author's agenda of defending Hans Asperger's record. The paper should never have passed peer review and, in view of the academic credibility of all parties concerned, it should be retracted.