01-08-2014 | Nascholing | Uitgave 4/2014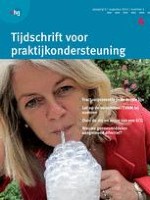 Elektrocardiografie in de huisartsenpraktijk
Tijdschrift:
Auteurs:

Lia Chan, Robert Willemsen, dr. Karen Konings
Belangrijke opmerkingen
Huisartsenpraktijk Chan, Oostdorpseweg 45, 3176 PL Poortugaal: C.M. Chan-van der Vorm, huisarts en kaderhuisarts hart- en vaatziekten. Universiteit Maastricht, School for Public Health and Primary Care (CAPHRI), vakgroep Huisartsgeneeskunde, Postbus 616, 6200 MD Maastricht: R.T.A. Willemsen, huisarts-onderzoeker en kaderhuisarts hart- en vaatziekten; dr. K.T.S. Konings, huisarts, co-coördinator kaderopleiding Hart- en vaatziekten.
Correspondentie: liachan.kaderartsHVZ@gmail.com Mogelijke belangenverstrengeling: niets aangegeven. Dit artikel is een bewerkte versie van: Chan CM, Willemsen RTA, Konings KTS. Elektrocardiografie in de huisartsenpraktijk. Huisarts Wet 2014:57:4196-200.
Jullie mening is belangrijk voor ons. Vragen of opmerkingen? Laat het ons weten via tpo@nhg.org of of via twitter @TPOnhg.
Samenvatting
Volgens een schatting van de zorgverzekeraars maken huisartsen in Nederland ieder jaar op eigen initiatief zo'n 275.000 ECG's met een specifieke vraagstelling.