11-01-2016 | Artikel | Uitgave 2/2016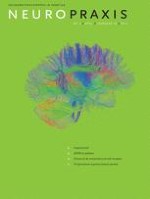 Risicovol gedrag op goktaken bij personen met ADHD
Tijdschrift:
Auteurs:

Geraldina F. Gaastra, Yvonne Groen, Oliver Tucha
Belangrijke opmerkingen
Dit artikel is gebaseerd op een wetenschappelijke publicatie in PLoS ONE (vrij toegankelijk).
Groen Y, Gaastra GF, Lewis-Evans B, et al. Risky behavior in gambling tasks in individuals with ADHD – A systematic literature review. PLoS ONE 2013; 8.
Samenvatting
Aandachtstekortstoornis met hyperactiviteit (ADHD) wordt geassocieerd met meer risicovol gedrag in het dagelijks leven, wat mogelijk verklaard kan worden door cognitieve en motivationele beperkingen. Om meer inzicht in dit verband te krijgen, werd de literatuur geraadpleegd over de prestaties op goktaken bij personen met ADHD. Tegen de verwachtingen in, vond slechts de helft van de studies dat kinderen en adolescenten met ADHD meer risico's nemen op goktaken dan normaal ontwikkelende personen. Bij volwassenen met ADHD liet slechts een minderheid van de studies afwijkingen zien. Van belang is dat dit patroon hetzelfde was voor taken waarbij de exacte kansverdeling van de uitkomst bij de deelnemer bekend (expliciet) was, als voor taken waarbij deze kansverdeling onbekend (impliciet) was. Dit wijst erop dat cognitieve of cognitief-motivationele beperkingen een rol spelen wanneer er meer risicovol gedrag is bij personen met ADHD. Het grote aantal studies met nulbevindingen betwist echter ADHD-modellen en de gangbare opvatting dat personen met ADHD een sterkere voorkeur hebben voor minder waarschijnlijke grotere beloningen dan voor meer waarschijnlijke kleine beloningen. Een comorbide oppositioneel-opstandige gedragsstoornis of een gedragsstoornis bij personen met ADHD leidt mogelijk tot meer risicovol gedrag op goktaken. Internaliserende stoornissen daarentegen lijken een beschermend effect te hebben, maar toekomstig onderzoek zal deze hypothese moeten bevestigen.