01-06-2007 | Article | Uitgave 2/2010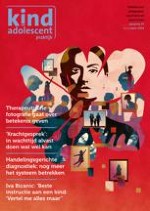 Welke behandeling is effectief voor kinderen met ADHD?
Medicatie en (cognitieve) gedragstherapie
Tijdschrift:
Auteurs:

Saskia van der Oord, Pier Prins
Belangrijke opmerkingen
Dr. S. van der Oord,
universitair docent aan de Universiteit van Amsterdam, afdeling Klinische Psychologie, Amsterdam en onderzoeker/ psycholoog GGZ Dijk en Duin, afdeling jeugd, Zaandam. E-mail:
s.​vanderoord@uva.​nl
.
Prof.dr. P.J.M. Prins,
hoogleraar klinische kinder- en jeugdpsychologie, Universiteit van Amsterdam, Afdeling Klinische Psychologie.
Noot 1:
Deze studie is tot stand gekomen door medewerking van GGZ Dijk en Duin te Zaandam, het RCKJP te Hilversum, Mentrum te Amsterdam en het Ambulatorium van de Universiteit van Amsterdam, met financiële ondersteuning van Stichting Kinderpostzegels Nederland.
Noot 2
: Een uitgebreide beschrijving van dit onderzoek kunt u vinden in:
Critical Issues in Diagnosis and Treatment of Children with ADHD
(Van der Oord, 2005): Academisch Proefschrift: Universiteit van Amsterdam.
Abstract
Welke behandeling is effectief voor kinderen met ADHD? Wat voegt (cognitieve) gedragstherapie toe aan medicatie? Hoe effectief zijn medicatie, gedragstherapie en de combinatie ervan in het verminderen van de ADHD-symptomen, het agressieve gedrag en in het verbeteren van de sociale vaardigheden en de schoolprestaties van kinderen met ADHD?In dit artikel wordt eerst de meest gangbare medicamenteuze en (cognitief) gedragstherapeutische behandeling van ADHD besproken. Daarna volgt een beschrijving van zowel een klinische studie als een literatuurstudie, verricht door de auteurs om de meerwaarde van gecombineerde behandelingen te onderzoeken. Afgesloten wordt met een aantal aanbevelingen voor de praktijk.