10-05-2017 | Artikel | Uitgave 3/2017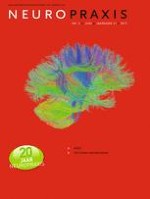 Toestandregulatie, hersenlateralisatie en ADHD-symptomatologie bij volwassenen
Tijdschrift:
Auteurs:

Saleh M. H. Mohamed, Reint H. Geuze, Norbert A. Börger, Jaap J. van der Meere
Samenvatting
Dit onderzoek betreft de relatie tussen zelfrapportage van
attention-deficit hyperactivity disorder
(ADHD) symptomatologie (zoals gedefinieerd in de DSM V) en het toestandregulatiemodel van Sanders, hersenlateralisatie en zelfmonitoring bij 84 volwassenen (universiteitsstudenten). Sanders' model maakt een onderscheid tussen cognitieve informatieverwerkingsprocessen (input, centrale processen en outputprocessen) en de energetische processen die nodig zijn om de cognitieve processen operationeel te houden. Van afwijkende lateraliteit is sprake als een van beide hemisferen suboptimaal functioneert. Zelfmonitoring betreft de bewustwording van eigen fouten tijdens de uitvoering van een taak en het aanpassen van de responsstrategie (voorzichtiger worden) na een gemaakte fout. De energetische manipulatie bestond uit het aanbieden van een laterale lexicale decisietaak onder drie snelheden (snel, medium en traag). Volgens Sanders' model zal het snel dan wel langzaam aanbieden van stimuli leiden tot een motorische over- respectievelijk onderactivatie wanneer de proefpersoon zijn toestand niet optimaal reguleert. Bij de laterale lexicale decisietaak moest de deelnemer beslissen of een stimulustekst, die werd gepresenteerd in het linker of rechter visuele gezichtsveld, een woord of een non-woord was. De uitkomsten laten zien dat bij deelnemers die hoger scoren op ADHD-symptomen de linkerhemisfeer minder snel stimuli verwerkt bij het langzaam aanbieden van stimuli. Ook het zelfmonitoren verloopt bij hen dan minder optimaal. We concluderen dat via zelfrapportage verkregen ADHD-symptomen samenhangen met een gebrekkige toestandregulatie en een afwijkende lateralisatie.