01-02-2013 | Onderzoek | Uitgave 2/2013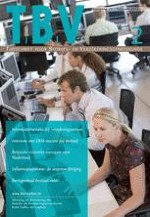 Onderzoek naar interdoktervariatie bij beoordelingen van verzekeringsartsen
Auteurs:

Dr. Ton Schellart, Drs. Jan Besseling, Dr. Romy Steenbeek, Dr. Herman Kroneman
Belangrijke opmerkingen
Dr. A.J.M. Schellart is sociaal wetenschapper en senior onderzoeker bij de afdeling Sociale Geneeskunde, EMGO Instituut voor onderzoek naar gezondheid en zorg, VU medisch centrum en het Kenniscentrum Verzekeringsgeneeskunde van AMC-UMCG-UWV-VUmc (KCVG).
Drs. J.J.M. Besseling is sociaal wetenschapper en was ten tijde van het onderzoek senior onderzoeker bij TNO.
Dr. R. Steenbeek is onderzoeker bij TNO.
Dr. H. Kroneman, MHCM, is verzekeringsarts, medisch adviseur UWV.
Note: for an English publication on this subject see: Schellart et al.
13
Samenvatting
Doel is inzicht te krijgen in de mate en mogelijk daarmee samenhangende factoren van systematische verschillen tussen beoordelingen door verzekeringsartsen in de praktijk.
Variabelen conform het 'Attitude - Sociale Norm - Eigen Effectiviteit'- model uit een vragenlijstonderzoek onder verzekeringsartsen, zijn gekoppeld aan uitkomsten van hun beoordelingen van cliënten. Multilevelanalyses zijn uitgevoerd op 196 verzekeringsartsen en 83.755 beoordelingen voor WAO, Herbo of WIA in de periode 2003-2008. 'Intraclass'-correlatiecoëfficiënten zijn berekend. Kenmerken, meningen en zelfgerapporteerd beoordelingsgedrag van verzekeringsartsen hangen in zeer geringe mate samen met de uitkomst van de arbeidsongeschiktheidsbeoordeling. Er blijken wel kleine tot matige systematische verschillen, met name voor de mate van urenbeperkingen en de ernst van beperkingen. Onze bevindingen leveren geen indicaties op van andere oorzaken voor deze verschillen. Zij kunnen te maken hebben met werkroutines of opvattingen over de 'normale' werklast van een werknemer. Onderzoek moet uitwijzen of protocollering deze verschillen vermindert.