Gepubliceerd in: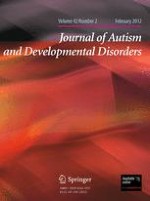 01-02-2012 | Book Review
M. Augustyn, B. Zuckerman and E.B. Caronna (eds.): The Zuckerman Parker Handbook of Developmental and Behavioral Pediatrics for Primary Care
Third Edition, Wolters Kluwer/Lippincott Williams & Wilkins, 2011, xxix + 521pp, ISBN-13: 978-1-60831-914-5; ISBN-10: 1-60831-914-8, $69.95; £44.00 (Paper)
Gepubliceerd in: Journal of Autism and Developmental Disorders | Uitgave 2/2012
Log in om toegang te krijgen
Excerpt
This is the third edition of a well-established handbook in the '
Vade Mecum
' mould of pocketbook texts avidly purchased by US junior doctors in training. It first appeared in 1995 (Parker and Zuckerman
1995
) and was last revised in 2005 (Zuckerman et al.
2005
). It provides a compendium of brief but authoritative summaries of a wide range of topics that need to be assimilated by the generalist learning the essentials of primary care ambulatory pediatrics. …