18-01-2020 | Empirical Research | Uitgave 7/2020 Open Access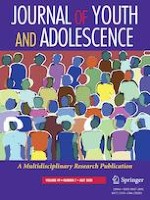 How Age and Disclosures of Sponsored Influencer Videos Affect Adolescents' Knowledge of Persuasion and Persuasion
Tijdschrift:
Auteurs:

Eva A. van Reijmersdal, Sophia van Dam
Belangrijke opmerkingen
Publisher's note
Springer Nature remains neutral with regard to jurisdictional claims in published maps and institutional affiliations.
Abstract
This study examines the effects of age (early versus middle adolescence) combined with the content of disclosures for sponsoring in online influencer videos on adolescents' knowledge of persuasion and on persuasion. An experiment was conducted among a sample of 406 adolescents (167 early adolescents aged 12–14 years, mean age 12.85,
SD
 = 0.14, 53% female; and 239 middle adolescents, aged 15–16 years, mean age 14.36,
SD
 = 0.13, 59% female). The results show that early adolescents need extensive information (disclosure of advertising and of its intent) to activate their knowledge of persuasion regarding sponsored influencer videos, whereas middle adolescents' knowledge of persuasion is activated by disclosure of advertising alone. This indicates that early adolescents' knowledge of persuasion is less well developed and that their information processing is more limited than that of middle adolescents. Moreover, only middle adolescents showed more negative brand and influencer attitudes in response to the disclosure. Interestingly, purchase intention remains unaffected by the disclosure for all adolescents. These findings add to the research on adolescence as they show that adolescents' responses to influencer marketing are a function of their developmental stage in combination with disclosure content. As such, this study has implications for theory on persuasion among adolescents and for regulations aiming to empower adolescents to deal with online sponsored influencer videos.