30-10-2020 | Empirical Research | Uitgave 2/2021 Open Access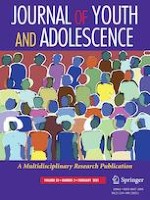 Early Antecedents of School Burnout in Upper Secondary Education: A Five-year Longitudinal Study
Tijdschrift:
Auteurs:

Milja Parviainen, Kaisa Aunola, Minna Torppa, Marja-Kristiina Lerkkanen, Anna-Maija Poikkeus, Kati Vasalampi
Belangrijke opmerkingen
Publisher's note
Springer Nature remains neutral with regard to jurisdictional claims in published maps and institutional affiliations.
Abstract
School burnout symptoms are prevalent among upper secondary education students, but thus far, very little is known about the background of these symptoms. The present study examined the extent to which school burnout symptoms (i.e., exhaustion and cynicism) among upper secondary education students have their roots in primary and lower secondary school and whether early antecedents of school burnout symptoms could be identified. The sample consisted of 1544 Finnish students followed up four times (Time1–Time 4) from the end of primary school (T1; mean age 12.74 and range 11.71–14.20) to the first year of upper secondary education (T4; mean age 16.66 and range 15.55–18.39). The results of latent growth curve modeling showed that school burnout symptoms in upper secondary education were predicted by the level of school burnout symptoms at the end of primary school and by an increase in these symptoms across the transition from primary school through lower secondary school. In addition, psychological well-being, academic skills, and gender were found to contribute to the prediction of school burnout symptoms. Overall, the present study suggest that potential warning signs of school burnout should not be ignored and attention should be directed to earlier education phases.