16-10-2018 | Empirical Research | Uitgave 2/2021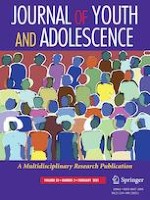 Examining the Interdependence of Parent-adolescent Acculturation Gaps on Acculturation-based Conflict: Using the Actor-Partner Interdependence Model
Tijdschrift:
Auteurs:

Meme Wang-Schweig, Brenda A. Miller
Belangrijke opmerkingen
The original version of this article was revised: The alignment error in the Tables 1 and 2
Abstract
While some studies have supported the conceptual models developed to explain how conflict may result from parent–adolescent acculturation gaps within immigrant families, others have produced contradictory findings. Therefore, the Actor-Partner Interdependence Model may be a step toward explaining the discrepancies in the field. It is a model for dyadic data analysis. It differs from prior approaches for assessing acculturation gaps because it considers the interdependence between two family members, suggesting that adolescents' perceived degree of conflict may be a response to their own acculturation (actor effect) and at the same time, to their parents' acculturation (partner effect), and vice versa. The purpose of this study is to assess parent–adolescent acculturation levels on perceived acculturation-based conflict using the Actor-Partner Interdependence Model within Chinese American families (n = 187 dyads). The mean age of the adolescents was 12.3 years old (SD = 0.95). Findings from the study demonstrate that adolescents perceived greater conflict the more they were acculturated but perceived less conflict the more their parents were acculturated. Parents perceived less conflict the higher their adolescents scored on both acculturation and cultural maintenance. However, parents perceived greater conflict the higher they maintained their own culture. Results suggest that the partner effects reveal information that may help clarify whether acculturation gaps are related to conflict within immigrant families.