01-12-2017 | Research | Uitgave 1/2017 Open Access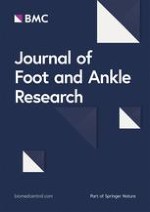 A qualitative evaluation of scalpel skill teaching of podiatry students
Tijdschrift:
Auteurs:

Ryan S Causby, Michelle N McDonnell, Lloyd Reed, Caroline E Fryer, Susan L Hillier
Abstract
Background
Degrees in health disciplines need a balance of theoretical knowledge and sufficient clinical practice to meet registration requirements, in particular those requiring specialist skills such as the use of scalpels and other small instruments, such as podiatry. However, despite this requirement there is a scarcity of literature and research to inform teaching of these particular manual clinical skills. Therefore, the aims of this study were to determine the current approaches being used to teach manual skills, in particular scalpel skills, in university podiatry programs in Australia and New Zealand, and to explore what issues, challenges and innovations exist.
Methods
A qualitative study, consisting of semi-structured interviews with staff at eight university podiatry programs in Australia and New Zealand was undertaken to determine how these skills are taught and evaluated, and how poor performers are managed. A conventional content analysis technique was used to analyse and code interview data, with the resultant categories reported.
Results
Approaches to teaching manual clinical skills, in particular scalpel skills, appear to be consistent between university programs in Australia and New Zealand in utilising didactic-style content, demonstration, physical practice on inanimate objects and real skin, and often the use of supplementary audio-visual material. The main reported differences between programs were in methods and processes of practice, with controversy regarding the use of inanimate objects versus real skin for practice.
Conclusions
Despite a lack of research and literature surrounding this topic, the approach to teaching is relatively consistent between programs with greatest disparity being the structure and duration of practice. Key issues for teaching staff in teaching manual skills were students' clinical exposure, motivation, levels of anxiety and dexterity.