01-02-2013 | Artikelen | Uitgave 1/2013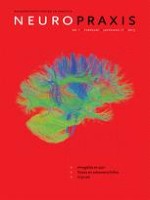 Sekseverschillen in het effect op hippocampusvolume van de interactie tussen het serotoninetransportergenpolymorfisme en stressvolle gebeurtenissen in de kindertijd
Tijdschrift:
Auteurs:

Mw. drs. Daphne Everaerd, mw. dr. Lotte Gerritsen, dr. M. Mark Rijpkema, prof. dr. Thomas Frodl, mw. dr. Iris Van Oostrom, prof. dr. Barbara Franke, prof. dr. Guillén Fernández, mw. prof. dr. Indira Tendolkar
Belangrijke opmerkingen
psychiater i.o.
Afdeling Psychiatrie
Trinity College, Institute of Neuroscience
neuropsycholoog i.o., mw.
psychiater
Depressie is een zeer invaliderende, veel voorkomende aandoening met bovendien een hoog recidiverisico. Onderzoeken naar depressie richten zich steeds meer op de etiologie van depressie. Een belangrijke tak van onderzoek focust daarbij op veel voorkomende genetische variaties die geassocieerd zijn met depressie of met depressieve symptomen bij gezonde volwassenen. Caspi (Caspi et al., 2003) toonde reeds in 2003 aan dat dragers van het korte (S) allel van het serotoninetransportergenpolymorfisme (5-HTTLPR) meer depressieve symptomen rapporteerden na het doormaken van stressvolle gebeurtenissen. Sindsdien hebben veel onderzoekers geprobeerd deze resultaten te repliceren. Aanvankelijk konden twee meta-analyses dit effect niet repliceren (Munafò, Durrant, Lewis & Flint, 2009; Risch et al., 2009). Een recentere en grotere meta-analyse waarbij meer onderzoeken konden worden geïncludeerd, bevestigde echter wel de relatie tussen 5-HTTLPR, stress en depressie (Karg, Burmeister, Shedden & Sen, 2011). Deze onderzoekers vonden met name een erg sterk verband tussen stress in de vorm van mishandeling in de kindertijd bij dragers van het S-allel en depressieve symptomatologie
.