16-03-2020 | Artikel | Uitgave 2/2020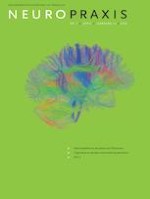 Laat het brein niet indutten: beweeg slim!
Het effect van gecombineerde cognitieve en fysieke interventies voor ouderen met dementie
Tijdschrift:
Auteurs:

Esther G. A. Karssemeijer, Roy P. C. Kessels
Belangrijke opmerkingen
Belangenconflict
Dit onderzoek is in januari 2019 gepubliceerd in
Alzheimer's Research and Therapy
, getiteld '
The quest for synergy between physical exercise and cognitive stimulation via exergaming in people with dementia: a randomized controlled trial
.' Financiële ondersteuning: geen gemeld.
Samenvatting
Met de vergrijzing is er een toename in de prevalentie van dementie. Momenteel is er voor dementie geen effectieve medicamenteuze behandeling. Daarom is er behoefte aan niet-medicamenteuze interventies om cognitieve achteruitgang te vertragen. Bij gezonde ouderen kan een combinatie van beweging en cognitieve training mogelijk het cognitief functioneren verbeteren, maar er is nog onvoldoende bewijs of dit ook geldt voor ouderen met dementie. Het doel van deze studie was het effect te onderzoeken van een gecombineerde fysieke en cognitieve training op cognitief functioneren bij ouderen met dementie. Hiertoe werd een beweeggame ingezet: het interactieve fietsen, met als onderzoeksdesign een enkelblind randomised controlled trial (RCT). Mensen ouder dan 60 jaar die waren gediagnosticeerd met milde tot matig-ernstige dementie kwamen in aanmerking voor deelname aan de studie. Na inclusie werden de 115 deelnemers gerandomiseerd naar een van de drie interventiegroepen: een aerobe fietsgroep, een interactieve fietsgroep en een flexibiliteit- en ontspanningsgroep. Alle deelnemers trainden drie keer per week gedurende 12 weken. Voor de start van de trainingen (T0), na zes weken (T1), na 12 weken (T2) en na 24 weken follow-up (FU) werd het cognitief functioneren in kaart gebracht door middel van neuropsychologisch onderzoek. Na 12 weken was er een significante verbetering in snelheid van informatieverwerking in de interactieve fietsgroep en in de aerobe fietsgroep, in vergelijking met de flexibiliteit- en ontspanningsgroep. Deze bevinding is relevant, omdat psychomotorische snelheid een belangrijke voorspeller is voor cognitieve achteruitgang. Er waren geen verschillen tussen de groepen op executief functioneren, episodisch geheugen en werkgeheugen.