01-02-2011 | Psychodiagnostiek | Uitgave 1/2011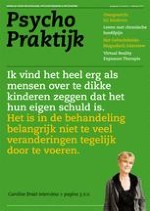 Het GehechtheidsBiografisch Interview
Tijdschrift:
Auteurs:

Prof.dr. M.J. van IJzendoorn, Prof.dr. M.J. Bakermans-Kranenburg
Belangrijke opmerkingen
faculteit Pedagogische Wetenschappen
Abstract
Gehechtheid is de emotionele band tussen een kind en zijn beschermende opvoeder. Kinderen zijn gehecht als ze nabijheid en contact zoeken met een specifieke opvoeder in tijden van angst, spanning, vermoeidheid, ziekte of verdriet. Het wordt beschouwd als een mijlpaal in de ontwikkeling van een kind en een voorwaarde voor de evenwichtige ontwikkeling van de persoon. De vroege ervaringen van kinderen met gehechtheidsrelaties zijn medebepalend voor de wijze waarop ze zich later aan anderen binden, aan levenspartners of aan hun eigen kinderen, en hoe ze zichzelf zien in relatie tot de buitenwereld. Het GehechtheidsBiografisch Interview is een interview-annex codeersysteem waarmee gehechtheidsrepresentaties kunnen worden gemeten. In deze bijdrage bespreken we de eigenschappen van dit instrument en de bruikbaarheid ervan voor de klinische praktijk.