17-05-2018 | Artikel | Uitgave 3/2018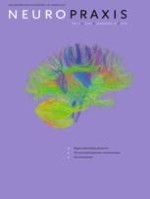 Het bepalen van rijgeschiktheid bij dementie zonder rijtest op de weg
Tijdschrift:
Auteurs:

Dafne Piersma, Anselm B. M. Fuermaier, Dick de Waard, Ragnhild J. Davidse, Jolieke de Groot, Michelle J. A. Doumen, Ruud A. Bredewoud, René Claesen, Afina W. Lemstra, Annemiek Vermeeren, Rudolf Ponds, Frans Verhey, Peter P. De Deyn, Oliver Tucha, Wiebo H. Brouwer
Belangrijke opmerkingen
Dit artikel is gebaseerd op het proefschrift van Dafne Piersma dat is verdedigd op 26 februari 2018 aan de Rijksuniversiteit Groningen.
Samenvatting
Als automobilisten dementie krijgen, rijst de vraag of zij nog rijgeschikt zijn. Dit dient per patiënt onderzocht te worden met een rijtest van het Centraal Bureau Rijvaardigheidsbewijzen (CBR). De stap van de dementiediagnose naar de rijtest op de weg is echter groot, daarom is er recentelijk een klinisch rijgeschiktheidsonderzoek ontwikkeld. Met behulp van klinische interviews, verkeersneuropsychologisch onderzoek en rijsimulatorritten kan in een klinische setting voorspeld worden of iemand met de ziekte van Alzheimer de rijtest van het CBR zou halen. Deze aanpak is deels gevalideerd in een groep patiënten met lichte cognitieve stoornissen (
mild cognitive impairment
; MCI). Voor mensen met andere vormen van dementie zijn echter nieuwe modellen nodig om hun rijgeschiktheid te kunnen voorspellen in een klinische setting.