01-07-2008 | Empirical Research | Uitgave 6/2008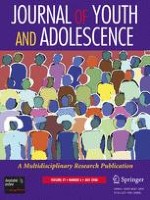 Examining Adolescents' and their Parents' Conceptual and Practical Knowledge of Police Interrogation: A Family Dyad Approach
Tijdschrift:
Auteurs:

Jennifer L. Woolard, Hayley M. D. Cleary, Samantha A. S. Harvell, Rusan Chen
Abstract
This study examines whether parents have the prerequisite knowledge about police interrogation that would allow them to compensate for youths' knowledge deficits, protect their interests, and buffer against their vulnerability to coercion. A racially diverse urban/suburban convenience sample of 77 11- to 13-year-olds, 46 14- to 15-year-olds, and 47 16- to 17-year-olds and their parents completed a semi-structured interview on knowledge of legal rights and police practices. Results show that parents know more than younger adolescents about components of the
Miranda
warning and its behavioral implications but do not necessarily know more about police strategy or the parameters of parental protection. Age and socioeconomic status were associated with youths' risk for poor knowledge. Among parents, IQ, race, and the child's age predicted risk classification. Parent IQ, socioeconomic status, and youths' justice experience, race, and age predicted whether families were classified as at risk for poor knowledge. The results question legal assumptions about parents' capacity for protecting youths' interests without intervention.