24-10-2017 | ORIGINAL PAPER | Uitgave 3/2018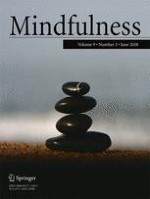 Does Self-Compassion Facilitate Resilience to Stigma? A School-Based Study of Sexual and Gender Minority Youth
Tijdschrift:
Auteurs:

Abra J. Vigna, Julie Poehlmann-Tynan, Brian W. Koenig
Abstract
Mental health disparities among sexual and gender minority youth likely reflect a maladaptive coping response to contexts rife with stigma messaging and discrimination. Identifying adaptive coping responses to stigma messages is thus a critical step in reducing the disparities that manifest in adolescence. Guided by the minority stress hypothesis, this secondary data analysis (
N
= 1821) examined self-compassion (SC) as a potential resilience-promoting response to stigma messages received from bias-based bullying. In addition to accounting for more variation in mental health disparities than bias-based bullying, general victimization, and adverse childhood experiences combined, inclusion of SC in the models dramatically attenuated the impact of bias-based bullying, and finally, rates of bias-based bullying moderated the SC's mediational effect on mental health symptomology. Furthermore, while the average SC scores were on par with those reported in adolescence elsewhere, examination of differences across sexuality and gender status reveals that sexual and gender minority youth report significantly lower rates of self-compassion, with a medium effect size. In sum, while deficits in SC appear to explain a greater degree of variation in mental health disparities than does exposure to adversity, high SC appears to be protective although rates of bias-based bullying erode its protective effects.