23-09-2017 | ORIGINAL PAPER | Uitgave 2/2018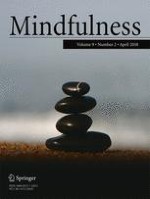 How Does the Mindfulness-Based Program for Infertility (MBPI) Work in Reducing Depressive Symptoms?
Tijdschrift:
Auteurs:

Ana Galhardo, Mariana Moura-Ramos, Marina Cunha, José Pinto-Gouveia
Abstract
Mindfulness-based approaches have been applied and proved efficient in reducing symptoms related to several health problems. To our knowledge, the Mindfulness-Based Program for Infertility (MBPI) was the first mindfulness program developed specifically to target women facing infertility. This psychological intervention program was previously shown to be effective in reducing depressive symptoms in women facing infertility, but the underlying mechanisms were not clarified. The current study aimed to test whether the decrease of depressive symptoms could be explained by the increase of self-efficacy following the MBPI. The MBPI included 10 weekly sessions, in a group format, with the duration of about 2 h each and was applied to five groups (10 to 15 participants in each group). Fifty-five women completed the MBPI, and 37 women were assigned to a control group. All participants presented an infertility diagnosis and were pursuing medical treatment for this condition. Standardized measures of depression and infertility self-efficacy were collected pre and post MBPI. A significant indirect effect was found, showing that the MBPI intervention reduced the depressive symptoms of women with infertility by increasing their perceptions of self-efficacy. In summary, the promotion of infertility self-efficacy may be considered a key component of psychological interventions targeting depressive symptoms in women facing infertility.