2006 | OriginalPaper | Hoofdstuk
Hoe is het beleid rondom staken en weer starten van antistollingsbehandeling?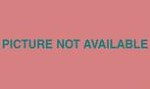 eerste hoofdstuk lezen
Auteur: Prof.dr. C. Haanen
Uitgeverij: Bohn Stafleu van Loghum
Samenvatting
Het beleid met betrekking tot het staken en hervatten van een antistollingsbehandeling hangt grotendeels af van de indicatie waarvoor de antistolling wordt gegeven, van het antistollingsmiddel dat wordt gebruikt en van de omvang en de plaats van de voorgenomen ingreep. In geval van een profylactische of kortdurende antistollingsbehandeling (< 3 maanden) is de indicatie niet zo zwaarwegend dat wachten met de ingreep of staken van de therapie verantwoord is. Uiteraard dient men daarna voldoende tijd in acht te nemen om het effect van de medicatie te laten uitdoven.