17-05-2017 | Eye-Opener | Uitgave 5/2017 Open Access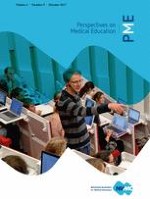 Fairness: the hidden challenge for competency-based postgraduate medical education programs
Tijdschrift:
Auteurs:

Colleen Y. Colbert, Judith C. French, Mary Elizabeth Herring, Elaine F. Dannefer
Abstract
Competency-based medical education systems allow institutions to individualize teaching practices to meet the needs of diverse learners. Yet, the focus on continuous improvement and individualization of curricula does not exempt programs from treating learners in a fair manner. When learners fail to meet key competencies and are placed on probation or dismissed from training programs, issues of fairness may form the basis of their legal claims. In a literature search, we found no in-depth examination of fairness. In this paper, we utilize a systems lens to examine fairness within postgraduate medical education contexts, focusing on educational opportunities, assessment practices, decision-making processes, fairness from a legal standpoint, and fairness in the context of the learning environment. While we provide examples of fairness issues within US training programs, concerns regarding fairness are relevant in any medical education system which utilizes a competency-based education framework.
Assessment oversight committees and annual programmatic evaluations, while recommended, will not guarantee fairness within postgraduate medical education programs, but they can provide a window into 'hidden' threats to fairness, as everything from training experiences to assessment practices may be examined by these committees. One of the first steps programs can take is to recognize that threats to fairness may exist in any educational program, including their own, and begin conversations about how to address these issues.