01-01-2015 | Original Paper | Uitgave 1/2015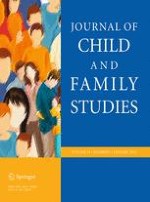 Effects of Parental Warmth and Academic Pressure on Anxiety and Depression Symptoms in Chinese Adolescents
Tijdschrift:
Auteurs:

Andrew S. Quach, Norman B. Epstein, Pamela J. Riley, Mariana K. Falconier, Xiaoyi Fang
Abstract
Due to traditional cultural values and a rapidly expanding economy, Mainland Chinese adolescents commonly experience high levels of pressure from their parents to perform well in school, which may have negative effects on adolescents' psychological functioning. Data from 997 students in four Beijing high schools were used to examine relationships of Chinese parents' warmth and parental pressure regarding students' academic work with the adolescents' levels of anxiety and depression symptoms. The study also tested whether a parent's level of warmth can moderate negative effects on adolescent symptoms of the parent's own academic pressure on the adolescent, as well as negative effects of the other parent's pressure. Gender differences in associations between parenting behavior and adolescent functioning were explored. Both female and male adolescents rated mothers as displaying higher warmth
and
pressure than their fathers, but although both parents' behaviors were associated with children's mental health, overall fathers' parenting (especially academic pressure) had stronger associations than mothers' parenting with adolescents' depression and anxiety. Greater parental warmth generally reduced the association between that parent's academic pressure and adolescents' psychopathology symptoms, but one parent's warmth had mixed impacts on effects of the other's pressure. Implications of the findings for fostering adolescent mental health in the context of the Chinese concept of "training" children to be academically successful are discussed.