01-02-2015 | Artikel | Uitgave 1/2015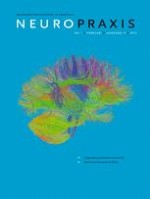 De zaak Alzheimer: het klinische beeld van dementie in bioscoopfilms
Tijdschrift:
Auteurs:

Debby L. Gerritsen, Wendy Roel, Jessika Nijboer, Yolande Kuin
Belangrijke opmerkingen
Dit artikel is een bewerking van: Gerritsen, D. L., Kuin, Y., & Nijboer, J. (2014). Dementia in the movies: the clinical picture. Aging & Mental Health Vol. 18, No. 3, 276–280.
10.1007/s12474-014-0052-1
Samenvatting
Visuele media beïnvloeden de perceptie en attitude van het grote publiek over mensen met psychische aandoeningen. Deze kwalitatieve studie onderzocht de kwaliteit van de weergave van klinische kenmerken van dementie in bioscoopfilms. Aan de hand van de zoektermen 'dementie', 'Alzheimer' en 'ouderen' werden films gezocht op de Internet Movie Database, uitgebracht tussen januari 2000 en maart 2012. Er werden 23 films geselecteerd op basis van vier selectiecriteria. Drie onderzoekers bekeken de films en scoorden symptomen, capaciteiten en gedrag onafhankelijk van elkaar. Scores werden bediscussieerd en verfijnd tijdens consensusbesprekingen, wat resulteerde in een taxonomie van klinische kenmerken. Er zijn met name cognitieve symptomen gevonden. Gedragskenmerken werden door de films ook in beeld gebracht – teruggetrokken gedrag meer dan agitatie –, evenals verschillende emoties, maar fysieke symptomen werden zelden afgebeeld. Capaciteiten werden zelden getoond en waren onrealistisch in verschillende films. Het klinische beeld van dementie in bioscoopfilms is mild en kan misleidend zijn.