2006 | OriginalPaper | Hoofdstuk
Wat zijn criteria om te beoordelen of een patiënt in een preterminale of terminale fase is?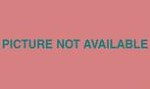 eerste hoofdstuk lezen
Auteur: B.P. Ponsioen
Uitgeverij: Bohn Stafleu van Loghum
Samenvatting
Het korte antwoord van een huisarts op deze vraag zou kunnen zijn:
'de (pre)terminale fase is begonnen wanneer het bed in de huiskamer verschijnt'.