02-07-2019 | ORIGINAL PAPER | Uitgave 11/2019 Open Access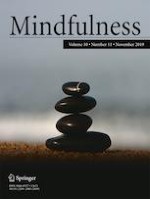 Differences in the Semantics of Prosocial Words: an Exploration of Compassion and Kindness
Tijdschrift:
Auteurs:

Paul Gilbert, Jaskaran Basran, Michael MacArthur, James N. Kirby
Belangrijke opmerkingen
Publisher's Note
Springer Nature remains neutral with regard to jurisdictional claims in published maps and institutional affiliations.
Abstract
Objectives
The study of prosocial behaviour has accelerated greatly in the last 20 years. Researchers are exploring different domains of prosocial behaviour such as compassion, kindness, caring, cooperation, empathy, sympathy, love, altruism and morality. While these constructs can overlap, and are sometimes used interchangeably, they also have distinctive features that require careful elucidation. This paper discusses some of the controversies and complexities of describing different (prosocial) mental states, followed by a study investigating the differences between two related prosocial concepts: compassion and kindness.
Methods
For the study, a scenario-based questionnaire was developed to assess the degree to which a student (
N
= 222) and a community (
N
= 112) sample judged scenarios in terms of compassion or kindness. Subsequently, participants rated emotions (e.g. sadness, anxiety, anger, disgust, joy) associated with each scenario.
Results
Both groups clearly distinguished kindness from compassion in the scenarios on the basis of suffering. In addition, participants rated compassion-based scenarios as significantly higher on sadness, anger, anxiety and disgust, whereas kindness-based scenarios had higher levels of joy. As a follow-up, a further sample (29 male, 63 female) also rated compassionate scenarios as involving significantly more suffering compared to the kindness scenarios.
Conclusions
Although overlapping concepts, compassion and kindness are clearly understood as different processes with different foci, competencies and emotion textures. This has implications for research in prosocial behaviour, and the cultivation of kindness and compassion for psychotherapy and in general.