01-12-2017 | Research | Uitgave 1/2017 Open Access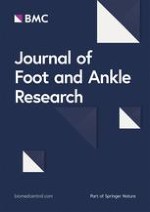 Diabetes educator role boundaries in Australia: a documentary analysis
Tijdschrift:
Auteurs:

Olivia King, Susan Nancarrow, Sandra Grace, Alan Borthwick
Belangrijke opmerkingen
Electronic supplementary material
The online version of this article (doi:
10.​1186/​s13047-017-0210-9
) contains supplementary material, which is available to authorized users.
Background
In Australia health care services and policy makers face significant challenges as they endeavour to meet population health needs in the current climate, characterised by economic uncertainty, enduring workforce shortages, an ageing population and burgeoning rates of chronic disease [
1
‐
4
]. A significant proportion of the health care budget is consumed by the workforce, prompting more innovative approaches to the delivery of health care [
1
‐
4
]. Contemporary service designs featuring interdisciplinary collaboration and role flexibility have been suggested to enhance efficiency, effectiveness and economy in health care delivery [
1
,
3
‐
5
]. Genuine role flexibility may see health professionals undertake clinical tasks that were traditionally considered the purview of another health profession, with an emphasis on meeting service-user needs [
1
,
4
,
6
,
7
]. This contemporary approach to health care delivery challenges many of the customs embedded in health care practice and can lead to interprofessional contestation at the macro, meso and micro levels, as the professions renegotiate their roles boundaries [
1
,
8
,
9
]. Numerous studies have explored inter- and intra-professional role boundary negotiations in the context of modernizing changes to health systems and services, many of which focused on the micro-level negotiations [
5
,
10
,
11
].
Diabetes is a chronic health condition and is considered to be the epidemic of the twenty-first century with the prevalence increasing exponentially [
12
]. Diabetes educators are among the range of health care providers working to reduce the impact of diabetes at an individual and population level. The Australian Diabetes Educators Association (ADEA), established in 1981, is the national association. ADEA recognises registered nurses (RN), podiatrists, accredited practising dietitians (APD), pharmacists and several other health professional groups as providers of diabetes education and eligible to become a credentialled diabetes educator (CDE) [
13
]. The nature of diabetes education lends this clinical area to role flexibility however, as this paper illustrates, in Australia the flexibility of this faction of the workforce has been limited.
In Australia nurses have historically filled the diabetes educator role and anecdotally nurses are perceived to have a wider scope of practice when working in the diabetes educator role than those of the other CDE eligible professions. The nature of the perceived differences in the roles and scopes of practice of diabetes educators of varying primary disciplines in Australia is unclear. Internationally there are different systems and processes governing diabetes education practices, both historically and currently. With such variability it was determined this analysis would focus only on the Australian context.
The diabetes educator workforce has existed in a social climate influenced by economic uncertainty, an ageing population, increasing rates of chronic disease, health workforce shortages, legislative changes and other factors. This paper explores the macro, meso and micro level factors which have both shaped and have been indicative of change within the diabetes educator workforce in Australia from 1981 to 2017. For this review, macro level events are defined as those occurring at a national or government level, which impact the health workforce more widely. Meso level events are defined as those occurring at the professional association level, affecting some or all members of the diabetes educator workforce. Micro-level events are defined as those occurring at a local or workplace level and affect specific individuals or groups of diabetes educators.
Methods
A documentary analysis was undertaken, structured as a literature review. It retained several principles of a systematic review, including the identification of search terms, search engines, specified inclusion and exclusion criteria and other limitations; however not all of the attributes of a systematic review were included. On planning the literature search, a decision was made to include both peer-reviewed research and grey literature. Grey literature is produced by a range of entities, including governments and government agencies, academic institutions and professional associations. Grey literature may be available in printed and electronic formats and, given that it is not published commercially, this type of literature is generally publically accessible [
14
].
Benzies, Premji, Hayden and Serrett [
14
] discussed the rationale for including grey literature in state-of-evidence reviews. The authors described six indicators to guide the researcher in their consideration of grey literature, of which two indicators relate to the availability of sufficient and high quality evidence and one to a general consensus around the evidence. An initial search of peer reviewed literature relating to diabetes educator role boundaries illustrated a paucity of evidence. Consequently, the inclusion of grey literature was not only beneficial for this analysis, but was necessary to complete it.
Since its establishment in 1981, ADEA has published a number of documents which, at the time of their publication, related to and reflected the role and scope of practice of diabetes educators. These publications were developed by ADEA to provide guidance and reference to its membership. There has been a number of other documents, predominantly grey literature, which relate to the diabetes educator role and scope of practice in the Australian context, including government publications, government agency reports, gazettes and legislation. The mnemonic STARLITE (sampling strategy, type of literature, approaches, range of years, limits, inclusions and exclusions, terms used, electronic sources) was used to develop a systemic framework to guide the retrieval of literature [
15
]. A STARLITE framework guided the process of documentary data retrieval, which began with a comprehensive search of the ADEA website, followed by a citation search (Table
1
). Peer-reviewed literature has also been consulted for this analysis. A separate STARLITE framework guided a database literature search (Table
2
). In cases where details of relevance were not contained within any retrieved documents, targeted personal communication was utilised to gather the information. Individuals who were deemed to be credible and who had access to records which contained these details were contacted to supply or confirm specific details.
Table 1
STARLITE Framework 1
Sampling strategy

Purposive

Type of literature

Grey literature; ADEA publications

Approaches

Grey literature search, comprehensive ADEA website search, citation search, consultation with key experts

Range of years

−1981 – Current (June 2017)

Limits

English, human

Inclusions and exclusions

Included: ADEA guidelines, position statements, policies, submissions, codes of conduct, standards of practice, role and scope of practice documents, Annual Reports, AGM minutes, Board updates, scoping documents, research papers, newsletters, member news, information sheets, project information

Excluded: Consumer resources, order forms, promotional materials, product information and advertising guidelines, business and private practice resources, frequently asked questions

Terms used

Not applicable: the website was searched comprehensively

Electronic resources

ADEA website
Table 2
STARLITE Framework 2
Sampling strategy

Purposive sampling; search for documents relating to the role and scope of practice of diabetes educators in Australia

Type of literature

Peer reviewed literature and grey literature

Approaches

Subject search, citation search, grey literature search

Range of years

1981 – Current (June 2017)

Limits

English, human, Australia

Inclusions and exclusions

Inclusions: Australian diabetes educators or diabetes education; diabetes educator role and scope of practice; published opinion pieces

Exclusions: International documents; documents with no direct relevance to the Australian diabetes educator role and scope of practice

Terms used

Diabetes education, diabetes educator

Electronic resources

CINAHL (EBSCO) and Medline Plus (EBSCO)
Most documents included in this review were grey literature. Therefore, the application of standard assessment tools to determine the quality of the literature retrieved was not indicated. Decisions relating to the quality of the documents retrieved were made with regards to Scott's [
16
] criteria to evaluate the legitimacy of documentary evidence: authenticity, credibility, representativeness and meaning.
Synthesis and Analysis In synthesising and analysing the findings from the documents retrieved, key drivers were identified as events or influences that appeared to shape the role boundaries of diabetes educators. These drivers were categorised as macro, meso or micro level and charted on a table in chronological order, in effect creating a timeline. The timeline was analysed and the drivers were further categorised according to emerging themes. Key themes were identified as pivotal historical events or movements which appeared to precede changes in the wording within documents published subsequently by ADEA, which were indicative of an evolving interdisciplinary culture.
Search results
The ADEA website search yielded 276 records and the database searches yielded 210 records. A total of 46 records were included in the documentary analysis. Figures
1
and
2
illustrate the processes used to exclude irrelevant records and to locate further relevant ones to enable the gathering of sufficient data for review. Documents retrieved via the ADEA website and database search were included if they related to the role and scope of practice of diabetes educators in Australia. International documents were excluded as the systems and practice of diabetes education in other countries vary. Any advances in diabetes education practice and the roles and scopes of practice of diabetes educators in other countries may not be relevant to the evolution of diabetes education and the influences on the professional role boundaries of diabetes educators in Australia.
×
×
Each of the written documents cited in this paper appear in the reference list. The details of all documents contributing to the analysis are contained within Additional file
1
.
Quality indicators
Scott's [
16
] four criteria were used to assess the legitimacy of documents retrieved in this analysis. The first criterion is authenticity or the degree to which documents can be considered genuine. The second is the credibility or trustworthiness of the source of the document. The third is the degree to which the document is representative of the phenomenon of interest. According to Scott [
16
] representativeness can be evaluated according to two sub-categories: survival and availability. Survival and availability refer to the extent to which the document is stored in a safe and accessible place, such as a public library. The final criterion is meaning, which is considered more difficult to evaluate. It requires the researcher to interpret the intended meaning of the document, by understanding the circumstances in which the document was produced.
The 46 documents were evaluated against these four criteria, with each document deemed to meet the criteria and therefore included in the review. Additional file
2
provides an overview of the types of documents included in this review, including the source. It also demonstrates the application of Scott's [
16
] criteria used to evaluate the legitimacy of the 46 documents included.
Results
The documents included in the review provided sufficient information to trace the interprofessional evolution of the diabetes educator role from the inauguration of ADEA until June 2017. The evolution is described according to four drivers which became evident throughout the analysis. These drivers are presented as sub-sections and will be prefaced by an overview of the evolution of the diabetes workforce in adopting an increasingly interprofessional profile and function.
Discussion
This analysis illustrates significant evolution in the diabetes educator role since the establishment of ADEA, in response to the changing social climate and health care policy in Australia. Initially considered part of the nursing role in the hospital setting, the education of people with diabetes has become increasingly recognised as an interdisciplinary role. There have been some key influences or drivers which have moved the association toward a more inclusive interdisciplinary entity. Earlier documents implied that there were defined clinical roles within the diabetes educator workforce, which correlated with the varying primary disciplines. There was little evidence of role flexibility. Terms such as multi- and inter-disciplinary began to be used more frequently in ADEA documents in the early 2000s, with more recent documents elaborating the terms and referring to the breaking down of professional role boundaries.
This review indicates that there were three key drivers that have influenced the diabetes educator role and scope of practice. These three events or drivers occurred at the macro level. There were events which occurred at the meso or professional association level, which were less cogent in their influence of the interprofessional role boundaries in diabetes education. Examples of such meso level events include the publication of ADEA and other professional documents, the addition of further professional groups for CDE eligibility, ADEA process reviews and communication to the membership. Micro level or events which reflected the status of the interprofessional role boundaries appeared to be even less influential and included the credentialling of individual non-nurse diabetes educators.
The first macro-level influence on diabetes educator role boundaries was the rescheduling of insulin from schedule III to IV which came into effect in December 2000. This significantly altered the role and scope of practice for RN diabetes educators at the time. This legislative change appears to have influenced further changes in ADEA and the diabetes educator workforce, as evidenced by the change of wording, predominantly in the standards of practice documents, which, after 2000, appeared to place less emphasis on the RN CDE's role in adjusting insulin. Since the rescheduling of insulin, the nursing profession has sought to change the legislation to enable RN CDEs to undertake prescribing and medication supply practices to enhance their capacity and autonomy as diabetes educators. ADEA acknowledged that advances in CDE practice to include prescribing would signal the need to clarify the delineation between RN CDEs and diabetes NPs. References to the clarification of other professions' role boundaries were notably absent, presumably because it was perceived that only RNs would benefit from this expansion of CDE scope of practice. In New South Wales at least, legislation permits RN CDEs to issue a patient with a seven day supply of insulin that has been prescribed by a medical practitioner. This has reinforced role boundaries between RN and non-nurse diabetes educators.
The second key driver identified was the expansion of the MBS to include benefits for allied health providers. Diabetes educators were added to the MBS in 2004, stimulating changes to the composition of the diabetes educator workforce. The Government's decision to permit access to MBS rebates to diabetes educators who were ADEA credentialled made it more appealing to become credentialled. Furthermore, the potential to access Medicare rebates for services prompted a number of non-ADEA eligible professions, such as pharmacists and exercise physiologists, to seek eligibility. This was evidenced by the fact that more professions applied to the ADEA to become eligible for credentialling from 2005, prompting ADEA to review its procedures for assessing applications from professional bodies. ADEA continue to utilise its own criteria to determine the eligibility of professions to achieve CDE status. While a number of professions have since been deemed eligible by the ADEA, the criteria utilised to evaluate a professional body's application are not publically available. As such, the ADEA remains the gatekeeper, determining which professions are eligible for credentialling and therefore which professions can benefit from the MBS rebates for CDE services.
The third macro-level driver was the publication of the Productivity Commission Research Report [
3
]
.
The report was considered a major impetus for changing thinking around the way health services were planned and delivered [
56
]. It addressed various factors affecting the health care workforce's productivity, highlighting the difficulty in determining the capacity of the workforce due to the emphasis on professions, rather than competencies. The report made a number of recommendations to improve the efficiency and productivity of the health care workforce, such as the cultivation of a supportive workplace where traditional role boundaries can be re-negotiated in favour of interdisciplinary practice. ADEA's 2007 role and scope of practice document [
20
] made reference to this recommendation and the possibility that the diabetes educator workforce may need to embrace this innovative approach to health care provision. Prior to this publication, ADEA had used the term
interdisciplinary
, however, this was the earliest document included in the review that elaborated on it and referred breaking down role boundaries. ADEA documents published after 2007 placed less emphasis on the specific clinical skills and task domains correlating with the different primary disciplines. In their comparison with international systems and processes by which diabetes educators are credentialled in 2015, ADEA demonstrated an interest in pursuing a more competency-based focus, in line with recent health policy research.
This analysis demonstrates that the capacity of the health care workforce to evolve in response to macro level influences such as health care policy, modernizing changes and legislation may be hindered by the workforce itself. Resistance to changes to improve role flexibility may arise in the form of social processes and profession-based strategies to preserve traditional role boundaries and ways of working. These findings may be of relevance to other contexts where interprofessional role boundaries are ambiguous or contested, such as mental health.
Conclusion
This analysis illustrates the gradual movement of the Australian diabetes educator workforce from a nursing dominant entity with an emphasis on interprofessional role boundaries to an interdisciplinary body in which role flexibility is encouraged. ADEA is striving to foster an interdisciplinary culture to strengthen and advance this faction of the health care workforce and has demonstrated interest in adopting contemporary approaches to the delivery of diabetes self-management education. However, this analysis also demonstrates that strategies to exclude non-nurse diabetes educators from practising to the same level as RN CDEs with regards to non-medical prescribing remain apparent.
Acknowledgements
Not applicable.
Funding
OK is a PhD student and the recipient of a scholarship from the Services for Australian Rural and Remote Allied Health. No specific funding has been provided to carry out this documentary analysis.
Availability of data and materials
The documents and records used for this analysis are fully referenced, including URLs for documents accessed via the web.
Ethics approval and consent to participate
None required as the research method was a documentary analysis.
Consent for publication
Not applicable.
Competing interests
The authors declare that they have no competing interests.
Publisher's Note
Springer Nature remains neutral with regard to jurisdictional claims in published maps and institutional affiliations.
Open Access
This article is distributed under the terms of the Creative Commons Attribution 4.0 International License (
http://​creativecommons.​org/​licenses/​by/​4.​0/​
), which permits unrestricted use, distribution, and reproduction in any medium, provided you give appropriate credit to the original author(s) and the source, provide a link to the Creative Commons license, and indicate if changes were made. The Creative Commons Public Domain Dedication waiver (
http://​creativecommons.​org/​publicdomain/​zero/​1.​0/​
) applies to the data made available in this article, unless otherwise stated.