Gepubliceerd in: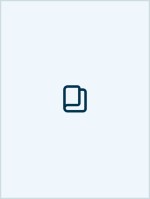 2013 | OriginalPaper | Hoofdstuk
Voedselvoorkeur en eetgedrag
(december 2008)
Uitgeverij: Bohn Stafleu van Loghum
Abstract
De meeste mensen houden van lekker eten. De waardering van een voedingsmiddel hangt vooral af van de smaak en de geur van het product. De smaak- en geurzintuigen informeren het lichaam of een voedingsmiddel goed of niet goed is. Ook de overige zintuigen, te weten de tastzin, het gezicht en het gehoor, hebben een effect op de waardering van een product. Afgezien van een aangeboren voorkeur voor zoet en een aangeboren afkeer van bitter en zuur, worden de meeste voorkeuren aangeleerd. Voorkeuren worden gevormd op grond van frequentie van blootstelling, positieve postingestieve consequenties, evenals positieve sociaal-affectieve aspecten bij het eten. Voorkeuren zijn echter ook veranderlijk en afhankelijk van de voedingstoestand, gezondheid en ziekte, leeftijd en omgevingsfactoren. Bij de verstrekking van eten en drinken en/ of het voorschrijven van bepaalde voeding, blijft het van het grootste belang dat ervan wordt uitgegaan dat eten voor veel mensen een van de grootste geneugten van het leven is.