Gepubliceerd in: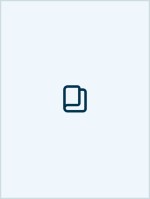 2013 | OriginalPaper | Hoofdstuk
Screenen op ondervoeding bij volwassenen
(augustus 2010)
Auteurs : Dr.Ir. H.M. Kruizenga, A.M. Evers
Uitgeverij: Bohn Stafleu van Loghum
Abstract
Het probleem van aan ouderdom en ziekte gerelateerde ondervoeding is in alle sectoren van de Nederlandse gezondheidszorg hoog. Gemiddeld is één op de vier patiënten in ziekenhuizen, zorginstellingen of bij de thuiszorg ernstig ondervoed en ruim één op de drie patiënten matig ondervoed. Tijdige behandeling van (dreigende) ondervoeding leidt tot verbetering van de voedingsinname, stabilisatie van het gewicht, eventuele gewichtstoename, een verbetering van de voedingstoestand en functionele uitkomstparameters zoals spierkracht en kwaliteit van leven en vermindering van het aantal complicaties, opnameduur en mortaliteit.
Een eerste stap om ondervoeding aan te pakken is screening van de hoogrisicogroepen. De afgelopen jaren zijn verschillende screeningsinstrumenten ontwikkeld voor de verschillende sectoren van de zorg. Voor de ziekenhuispopulatie wordt de SNAQ of de MUST aanbevolen, op de polikliniek de MUST of de SNAQ+BMI, voor de verpleeg- en verzorgingshuizen de SNAQRC, voor ouderen in de eerstelijnszorg en thuiszorg de SNAQ65++ en voor de leeftijdsgroep van 18 tot 65 in deze setting de Gewicht Š Gewichtsverlies65-. Aan deze screeningsinstrumenten is een multidisciplinair behandelplan gekoppeld.
Het screenen op ondervoeding is een prestatie-indicator voor ziekenhuizen en verpleeg- en verzorgingshuizen.