01-02-2009 | Uitgave 1/2009 Open Access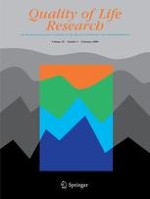 Psychological insulin resistance: patient beliefs and implications for diabetes management
Tijdschrift:
Auteurs:

Meryl Brod, Jens Harald Kongsø, Suzanne Lessard, Torsten L. Christensen
Abbreviations
PIR
Psychological insulin resistance
Introduction
In addition to PIR impacting both the initiation to and compliance with insulin treatment, it may also influence the physical, social, and psychological aspects of quality of life, as well as treatment satisfaction. Sub-optimal glycemic control leads to an increased health burden, which, in turn, may result in a reduced ability to engage in activities and actions that are important to quality of life. Thus, long-term clinical treatment goals may be jeopardized due to short-term patient PIR concerns. Treatment satisfaction, which is a delicate balance between patient-perceived treatment efficacy, burden, and side effects, is also directly impacted by PIR, as these beliefs influence perceptions of satisfaction. For example, PIR due to the fear of weight gain is likely to increase a patient's psychological and treatment burden and, in turn, may reduce treatment satisfaction.
The purpose of this paper is to report the findings of a systematic literature review of peer-refereed journal articles related to defining and understanding patient PIR and its impact on diabetes management. The goal of this research is to assist clinicians in addressing PIR issues with their patients and identifying the optimal insulin treatment for a given patient.
Methods
The literature search was conducted using the US National Library of Medicine's MEDLINE database. The search included all articles published in English, the first author's native language, beginning in 1985 and ending in 2007. The goal was to represent the relevant historical and current literature. Cross reference searching using references from the reviewed articles, PubMed, and Google searches was then conducted for additional articles. The search was stopped when saturation of new information was reached and additional searches were not identifying new articles. The keywords and phrases used for the search were: PIR, resistance to insulin therapy, insulin side effects/complications, reluctance to treat diabetes, treatment refusal, barriers to insulin compliance, switching to insulin therapy, racial/ethnic/cultural/gender issues/barriers initiating insulin, patient reluctance insulin, psychological adjustment diabetes/insulin, needle/injection anxiety/phobia/fear, psychological issues diabetes, psycho-social aspects diabetes treatment, patient perceptions, acceptance/adherence insulin, and patient preference insulin. No limitations regarding the type of study design (qualitative, quantitative, and review articles included) were imposed on the search. The study population included patients with type 1 and type 2 diabetes, insulin-naïve, and those currently using insulin. A total of 109 articles were reviewed and the information was qualitatively synthesized according to groupings (e.g., lifestyle adaptations, cultural factors, attitudinal barriers) that emerged as repetitive concepts during the review process (Fig.
1
).
×
Results
Discussion
Given the significant influence of PIR on diabetes outcomes, there is a clinical imperative to understand the full spectrum of etiological factors that may either independently or in combination result in PIR. Assisting health care professionals to better understand the complex and multifaceted aspects of PIR from the patients' perspective should result in improved insulin treatment outcomes. Key components of PIR, such as social stigma, lifestyle changes, and fear of side effects, should be addressed and discussed when initiating patients on insulin. Health care professionals can facilitate the acceptance of insulin by employing strategies to help patients overcome psychological barriers to insulin therapy [
62
]. Clinicians should directly address PIR concerns with patients at the time of considering insulin initiation, as well as over the course of treatment. Revisiting PIR issues with patients during treatment is critical, as the relative importance of a given PIR component may vary over time and be influenced by changes in the treatment regime. By tailoring treatments to patients' PIR, clinicians may be better able to help their patients begin insulin treatment sooner and improve compliance, thus, facilitating target glycemic control. Modern insulin analogs and pen systems offer the promise of novel insulin treatment with improved technological features. However, the important task of addressing and discussing PIR with patients remains the clinician's responsibility.
The task of understanding the impact of the multifaceted components of PIR is made even more challenging by the realization that factors such as gender, socio-economic status, and cultural differences are likely barriers in the acceptance and mastery of insulin treatment [
17
]. For example, limited reimbursement for pharmacy costs or difficulty with access to health care may negatively impact patients' ability to care for themselves and their diabetes appropriately [
18
,
63
]. Women have been found to be more unwilling than men (32.0% vs. 21.1%;
P
< 0.001) to initiate insulin therapy [
11
]. In a small sample, it was shown that women are also more likely to perceive insulin as punishment, whereas men view insulin more as a form of treatment that may help them [
12
].
This paper has focused on the patient PIR and its impact on treatment. However, it is important to remember that physicians have also been shown to experience PIR for their patients and just over half of physicians and nurses agree that insulin can have a positive impact on care [
64
]. Physician attitudes, such as doubts about a patient's compliance with treatment, fears of hypoglycemia or weight status, expectations that patients would not cope with repeated blood tests, impressions based on previous physician experience with insulin, concerns about the patient's age, and the perception that the disease is so severe that even insulin would not help the patient, have all been reported as physician barriers to initiating treatment [
29
].
Conclusion
Reducing the negative influence of psychological insulin resistance (PIR) on treatment outcomes should be a clinical priority. Appreciating and understanding the multifaceted and complex nature of PIR and discussing the etiology of a given patient's PIR is an important first step. The incorporation of well-validated clinical measures assessing PIR, as well as further research on the impact of interventions to reduce PIR, are essential. Based on this information, clinicians can help patients overcome their PIR by working together to establish self-sufficiency and increase patients' sense of control over their lives [
14
]. Clinicians should emphasize the simplicity of the treatment in order to decrease their patients' fear of dependency on insulin and its consequent disruption of their way of life [
28
]. Tailoring insulin treatment modalities, such as the use of modern insulin analogs and insulin pen devices, may greatly reduce PIR by mitigating the fear of lifestyle changes and side effects, as well as the social stigma associated with using insulin in a vial and syringe.
Open Access
This article is distributed under the terms of the Creative Commons Attribution Noncommercial License which permits any noncommercial use, distribution, and reproduction in any medium, provided the original author(s) and source are credited.
Open Access
This is an open access article distributed under the terms of the Creative Commons Attribution Noncommercial License (
https://​creativecommons.​org/​licenses/​by-nc/​2.​0
), which permits any noncommercial use, distribution, and reproduction in any medium, provided the original author(s) and source are credited.