Gepubliceerd in: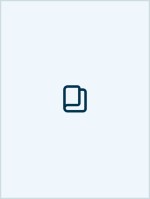 2013 | OriginalPaper | Hoofdstuk
Nederlandse Vragenlijst voor Eetgedrag en de diëtist
(december 2006)
Auteurs: Dr. T. van Strien, Ir. Y. Vocking
Uitgeverij: Bohn Stafleu van Loghum
Abstract
Het voorschrijven van een vermageringsdieet bij een probleem met overeten is op dit moment controversieel. De diëten werken meestal niet blijvend. Bovendien geldt lijnen als belangrijke risicofactor voor eetstoornissen. Er zijn echter ook succesvolle lijners. Potentieel succesvolle lijners kunnen met de Nederlandse Vragenlijst voor Eetgedrag (nve) eenvoudig en valide worden opgespoord. Met behulp van de nve kan worden vastgesteld of een dieet kans van slagen heeft of dat slechts van gedragstherapie baat te verwachten is.