01-06-2014 | Artikelen | Uitgave 2/2014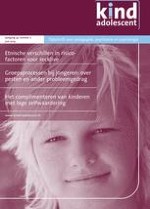 Zoete woorden met een bittere nasmaak
Kan het complimenteren van kinderen met lage zelfwaardering averechts werken? Reisverslag
Tijdschrift:
Auteur:

Eddie Brummelman
Belangrijke opmerkingen
E. Brummelman, MSc
, is promovendus aan afdeling Ontwikkelingspsychologie van Universiteit Utrecht, Heidelberglaan 1, 3584 cs Utrecht. E-mail: e.brummelman@uu.nl.
Dit onderzoek wordt ondersteund door de Nederlandse Organisatie voor Wetenschappelijk Onderzoek (NWO; Grant 431-09-022). Het experiment naar de gevolgen van opgeblazen complimenten (Brummelman, Thomaes, Orobio de Castro e.a.,
2014
, Study 3) was onderdeel van Science Live, het innovatieve onderzoeksprogramma van Science Center
nemo
Amsterdam, dat wetenschappers toestaat om nemo-bezoekers ter plekke te laten deelnemen aan onderzoek.
Samenvatting
Praise, like penicillin, must not be administered haphazardly. There are rules and cautions that govern the handling of potent medicines – rules about timing and dosage, cautions about possible allergic reactions. There are similar regulations about the administration of emotional medicine.