04-07-2018 | Artikel | Uitgave 4/2018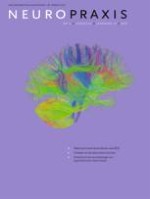 Worden kinderen slimmer van schaken?
Tijdschrift:
Auteurs:

Elsje de Vries, Martin F. Elderson, Yvonne Groen
Samenvatting
Schaken is een van oudsher klassiek bordspel waarbij veel cognitieve vaardigheden nodig zijn, zoals concentratie, planning en inhibitie. Daarom zijn het vaak de slimme kinderen die kiezen voor schaakles of zelfs eerder toegang krijgen tot het volgen van schaakles, binnen en buiten school. Maar zijn het de slimme kinderen die schaaklessen gaan volgen of worden kinderen ook slimmer van schaken? Om slimmer te worden van schaakles zou 'far transfer' van leren moeten optreden. Dit is overdracht van vaardigheden tussen minder sterk gerelateerde domeinen, zoals lijkt te gebeuren bij schaken en rekenvaardigheid, omdat beide domeinen kenmerken delen (numerieke en ruimtelijke vaardigheden). Daarnaast zijn er prille aanwijzingen dat schaken een positieve invloed heeft op het executief functioneren van kinderen, zoals cognitieve flexibiliteit, planning en inhibitie. Omdat betere executieve functies zijn gerelateerd aan betere schoolvaardigheden hypothetiseren wij een mediërende rol voor executieve functies in de relatie tussen schaakles en schoolvaardigheden. Schaken kan in dit geval gezien worden als een vorm van executieve functietraining, waarbij de principes van dergelijke trainingen gevolgd kunnen worden om cognitieve functies bij kinderen te verbeteren (zoals het uitdagend maken van de training). Deze training kan onder andere ingezet worden bij achterblijvende schoolprestaties en cognitieve ontwikkeling. Schaken is dus niet alleen voor slimme kinderen. Voor ieder niveau zijn er varianten op het klassieke schaakspel, waardoor iedereen, ook jonge kinderen, op een speelse en ontdekkende manier met schaken in aanraking kunnen komen.