01-12-2018 | Research | Uitgave 1/2018 Open Access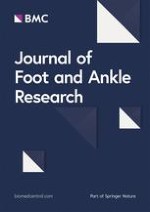 What are patients' knowledge, expectation and experience of radial extracorporeal shockwave therapy for the treatment of their tendinopathies? A qualitative study
Tijdschrift:
Auteurs:

Raymond Leung, Nikolaos Malliaropoulos, Vasileios Korakakis, Nat Padhiar
Belangrijke opmerkingen
Electronic supplementary material
Abstract
Background
Extracorporeal shockwave therapy (ESWT) is used to manage different tendinopathies and appears to be effective in some tendinopathies but not others. The reasons for this are unclear. There is evidence that patient outcomes can be influenced by a patient-centred approach. There is therefore a need to qualitatively evaluate patient experiences for a treatment like ESWT where uncertainties exist. The aim of this study was to understand patients' overall perspective of ESWT to manage their tendinopathy.
Methods
A qualitative semi-structured face-to-face interview study design was used and the data was analysed thematically using 'Framework Analysis'.
Results
Eleven participants that have had radial ESWT (rESWT) to treat a range of tendinopathies were recruited from a private London sports clinic and interviewed in person or via Skype™. Four main themes and 16 subthemes were identified. Subthemes included previous failed treatment, clinician factors, mechanisms of ESWT, positive aspects, negative aspects, responsibility over own health and perceived outcomes.
Conclusion
The participants understood the procedural aspects of rESWT, but were largely unaware of its mechanism of action and whether it was found to be effective for their condition or not. The participants felt that self-management measures were equally or more important than rESWT to help treat their tendinopathies. Recommendations would be for rESWT providers to offer patients written information, maintain continuity of care, address patients' expectations, feedback on progress, and encourage self-management measures such as activity modification.