2006 | OriginalPaper | Hoofdstuk
Waarom zijn er refluxklachten na eradicatie van
helicobacter pylori

?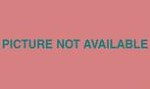 eerste hoofdstuk lezen
Auteur: prof. dr. C.B.H.W. Lamers
Uitgeverij: Bohn Stafleu van Loghum
Samenvatting
De vraag gaat er vanuit dat er refluxklachten ontstaan of verergeren na eradicatie van
Helicobacter Pylori
(Hp). Hierover bestaat geen eenstemmigheid. Het effect van Hp-eradicatie op het wel of niet ontstaan van refluxklachten kan van verschillende factoren afhangen. De volgende vragen kunnen worden gesteld: Had de patiënt tevoren al refluxklachten of zijn deze nu ontstaan? Verergeren de refluxklachten na eradicatie van Hp? Zijn de refluxklachten moeilijker behandelbaar na Hp-eradicatie?