Gepubliceerd in: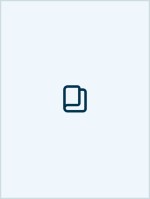 2013 | OriginalPaper | Hoofdstuk
Voeding en immunologie
(mei 2009)
Auteurs: Prof.dr. E. Claassen, E. Pronker
Uitgeverij: Bohn Stafleu van Loghum
Abstract
De mens wordt voortdurend blootgesteld aan de bedreigingen van ziekmakende stoffen, levende ziekteverwekkers uit de buitenwereld en afwijkende cellen in het lichaam zelf. Om die te bestrijden is het immuunsysteem ontwikkeld. Immuniteit is gedefinieerd als de weerstand van het lichaam tegen specifieke infecterende bestanddelen (pathogenen). Het immuunsysteem kan worden onderverdeeld in twee interactieve systemen: aangeboren (niet-specifieke) en verworven (specifieke) afweermechanismen. Beide systemen maken ongewenste indringers onschadelijk door middel van een ontstekingsreactie. Er zijn vier fasen: herkenning, acute cellulaire respons, chronische cellulaire respons en resolutie. Het lichaam reageert echter niet altijd adequaat: er treedt een immuunrespons op terwijl dat niet nodig is of de immuunrespons is veel te sterk. Er is dan sprake van overgevoeligheid, allergie of auto-immuniteit.
Het immuunsysteem ondergaat gedurende het leven allerlei veranderingen. Ook de leefstijl en verschillende aandoeningen zijn hierop van invloed. De samenstelling van de voeding is belangrijk voor het behoud van een actief en specifiek immuunsysteem. De vatbaarheid voor ziekten wordt door de algehele voedingstoestand van het individu beïnvloed en een volwaardig dieet bevat alle benodigde macro- en micronutriënten. Variaties hierin beïnvloeden de natuurlijke werking van de immuunrespons.