26-06-2020 | Original Paper | Uitgave 8/2020 Open Access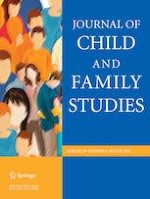 Trauma and Parenting Beliefs: Exploring the Ethnotheories and Socialization Goals of Palestinian Mothers
Tijdschrift:
Auteurs:

Saija L. Kankaanpää, Sanna Isosävi, Safwat Y. Diab, Samir R. Qouta, Raija-Leena Punamäki
Belangrijke opmerkingen
Publisher's note
Springer Nature remains neutral with regard to jurisdictional claims in published maps and institutional affiliations.
Caregivers aim to provide the conditions for their children's optimal development, but the conceptualization of desirable rearing and development varies across sociocultural contexts. In order to thrive, parents and their children need to solve environment-specific developmental tasks and challenges. Parenting beliefs incorporate parenting ethnotheories about culturally salient and adaptive childrearing practices together with socialization goals about the salient human characteristics to be promoted in child development (Keller and Otto
2009
; Super and Harkness
2002
). The prenatal and postnatal periods are prime stages for the formation of parenting beliefs, and they are influenced both by mothers' own childhood histories and the current sociocultural context. Parenting beliefs subconsciously and consciously determine caregiving behavior and mother–infant interactions, which, together with maternal wellbeing, are central agents in child development and wellbeing (Keller
2007
) and create the early human environment of infants (Stern
1998
).
Parenting and infant development need to be considered in the physical, historical, and social context in which the families live. Societal emphasis on the two basic human needs of autonomy (i.e., individualism) and relatedness (i.e., collectivism) (Kagitcibasi
2005
; Keller
2007
) guide parents' and other caregivers' ideas about optimal caregiving and child development. Parents formulate
ethnotheories
that lineate appropriate caregiving practices in their given context, e.g., appropriate or adaptive ways to soothe a crying child or to arrange feeding or sleeping (Keller
2007
).
Distal
strategies, which involve face-to-face communication, presenting infants with objects, and waiting for them to communicate (e.g., by crying) before responding, characterize autonomy-oriented caregiving.
Proximal
strategies, with emphasis on close bodily contact and anticipatory responses to infants' need expressions are, in turn, typical of relatedness-oriented caregiving.
Socialization goals
are another type of parenting belief, consisting of the central and culturally valued child characteristics that parents promote in child development. There is variance in whether parents emphasize, for example, the development of autonomy, independence, and sense of self or, alternatively, the abilities to obey, cherish relatedness, and maintain social harmony (Bornstein and Cote
2004
; Keller et al.
2008
; Vohringer et al.
2015
).
Research shows that parents' education and economic resources, urban versus rural environment, and family size affect parenting beliefs (Kartner et al.
2010
; Keller
2007
). Autonomy-enhancing socialization goals, such as emphasizing children's own will and the expression of both positive and negative emotions, are characteristic among educated middle-class parents and nuclear families living in urban contexts. Conversely, relatedness-enhancing socialization goals, such as obedience and special respect for elders, are typical of caregivers with less education living in rural contexts.
The complex interplay of sociocultural values, parental education, income, and globalization creates societies that are intermediate rather than at one extreme of the individualism–collectivism continuum (Brewer
2007
; Kagitcibasi
2005
,
2012
). For example, in Beijing, China, and Delhi, India, mothers' parenting beliefs emphasize the importance of both autonomy and relatedness (Keller
2007
). Indeed, the concepts perhaps capture reality best when conceived as complementary rather than opposing or distinct categories (Kagitcibasi
2012
).
It is estimated that 357 million children live in war-torn countries (Save the Children International
2018
), including the participants in the current study—the Palestinian mother–infant dyads. Views of the impact of traumatic stress and life-danger on parenting beliefs are mixed, and empirical studies are few. Some suggest that war-traumatized parents enhance their children's independence and autonomy by rough, demanding, and insensitive rearing practices in order to prepare them to sustain themselves, survive, and thrive in dangerous environmental conditions (Belsky
2008
; Marey-Sarwan et al.
2016
). Others suggest instead that mothers exposed to severe war trauma tend to intensify their efforts to protect their children by enhancing relatedness and secure attachment through support, tenderness, and sensitivity to children's neediness (Barber et al.
2005
; Palosaari et al.
2013
). Yet research suggests that maternal trauma both burdens and complicates parenting and parent–child relationships, and some evidence is available on war trauma, terrorism (Kaitz et al.
2009
; Van Ee et al.
2012
), and interpersonal trauma, such as the mother's childhood maltreatment or abuse (Savage et al.
2019
; Vaillaintcourt et al.
2017
). However, there is no research to date on the impact of different types of trauma on parenting beliefs, which is important to understand as evidence shows that interpersonal trauma has more severe consequences for parental mental health than does collective trauma, such as war and especially natural disasters (McMillan and Asmundson
2016
).
Israeli qualitative studies have shown that mothers exposed to a terrorist attack in pregnancy face difficulties in creating dyadic relationships as they feel incompetent and guilty for not being able to protect and provide safety for their children (Kaitz et al.
2009
; Levy
2006
). Van Ee et al. (
2012
) showed that refugee mothers who suffered from posttraumatic stress disorder (PTSD) symptoms showed a low level of emotional availability (EA)—that is, they were less sensitive and structuring and more hostile—toward their infants, who in turn were less responsive and involved in the dyadic interaction. A study among Palestinian mothers found, however, that mothers' severe traumatic war experiences were not directly associated with non-optimal mother–infant interaction, but rather that the impact was mediated through both low levels of maternal-fetus attachment (interacting, sharing, and fantasy) and family social support and a high level of prenatal and postnatal mental health problems (Punamäki et al.
2017
).
Some evidence shows that interpersonal trauma, such as family violence and parents' own early emotional and physical abuse, has negative impacts on dyadic mother–infant interaction. Mothers with childhood abuse histories face difficulties in providing emotional security to their infants and may swing from neglect and withdrawal to hostility and intrusiveness and back again (Lyons-Ruth et al.
2006
). Clinical observations suggest that the neediness and helplessness of an infant can activate painful memories, which then interferes with a mother's interaction with the infant, shown through withdrawal, hostility, and fear (Schechter and Willheim
2009
). However, a meta-analysis showed only a rather minor, though significant, association between maternal abuse history and harsh parenting of young children (under 6 years; Savage et al.
2019
). A systematic review further suggested that mothers' childhood abuse is associated with poor-quality dyadic interaction via maternal depression or psychophysiological reactivity rather than directly (Vaillaintcourt et al.
2017
).
The prenatal and postnatal periods are crucial both for the formation of parenting beliefs and for laying the foundation for the mother–infant relationship and child development. Some studies suggest that parenting beliefs are important in determining family vulnerability versus resilience. Parenting that matches sociocultural socialization values can serve as a protective shield for maternal mental health and child development (Feldman and Masalha
2007
; Triandis
2000
). For example, Feldman and Masalha (
2007
) showed that individual, autonomy-promoting parenting, such as face-to-face interaction and indirect teaching, promoted Israeli toddlers' age-salient self-regulation, whereas proximal, relatedness-promoting parenting, such as bodily contact and concrete assistance, were beneficial to Palestinian toddlers. Exposure to traumatic war events—and especially the subsequent mental health problems of PTSD and depressive symptoms—might interfere with socio-culturally salient parenting (Isosävi et al.
2020
; Punamäki et al.
2018
) and with optimal mother–infant relationships and infant development (Feldman et al.
2014
; van Ee et al.
2012
).
The meanings given to traumatic experiences and the emotional, social, and cognitive responses to them reflect sociopolitical and cultural contexts (Marsella
2010
). The participants in this study were Palestinian mothers living in the Gaza Strip who belong to ancient Middle Eastern culture and practice Islam. Islamic writings consider parenting and the guidance of the next generation to be a highly valued and respected duty and privilege, emphasizing the parental urgency to protect the child and teach social, religious, and moral virtues (El Azayem and Hedayat-Diba
1994
). To our knowledge, there has been no prior research into Palestinian mothers' parenting beliefs involving ethnotheories of opted rearing practices and socialization goals. The fact that families in the Gaza Strip are typically large, involve many generations in one household, and have access only to scarce material resources (UN-OCHA
2014
:
2017
) suggests that obedience, respect for elders, and consideration of others might be a favored socialization goal, reflecting the values of collectivism and relatedness. However, most Palestinians live in cities rather than rural environments, and women are highly educated (World Bank
2015
), which would suggest an emphasis on individualistic and autonomy-enhancing parenting beliefs. The high stress and danger inherent in the Israeli military siege, wars, and military operations are also likely to play a role in mothers' construction of their ethnotheories about favorable rearing practices and early parenting and their socialization goals regarding culturally appropriate child characteristics.
The current three-wave prospective study among Palestinian mother–infant dyads investigated the role of traumatic experiences and mental health in parenting beliefs and their impact on mother–infant interactions and infant development. The research tasks were, first, to examine how mothers' traumatic experiences (current traumatic war events and childhood emotional and physical abuse) and prenatal maternal mental health problems (PTSD, depression, and anxiety symptoms) would be associated with their parenting beliefs (parenting ethnotheories and socialization goals) when their infants were four months old. The second task was to examine how parenting beliefs would be ere associated with the quality of mother–infant interaction (closeness and positive responses) and with infant development (language, fine-motor, and gross-motor skills) when the infants were 12 months old. The third task was to examine whether parenting beliefs mediated the impact of maternal traumatic experiences and mental health on mother–infant interaction and infant development.
Methods
Results
Discussion
The results reveal that the type of traumatic experience is decisive in the mother's parenting beliefs about the effective, apt, and favorable characteristics of the child and the childrearing practices. Mothers exposed to severe current traumatic war events preferred children's autonomy-enhancing socialization goals and reported close and positive qualities in mother–infant interaction. In contrast, mothers with severe childhood emotional and physical abuse favored relatedness-enhancing socialization goals but reported low levels of close and positive interactions with their 1-year-olds. Maternal prenatal mental health problems were not associated with parenting beliefs, but instead were associated with low close and positive dyadic interaction. Concerning infant development, a tendency was found for mothers' high levels of both autonomy- and relatedness-enhancing socialization goals to be associated with advanced infant language and motor development.
Endorsing Both Relatedness and Autonomy
Importantly, Palestinian mothers endorsed both autonomy and relatedness in their parenting beliefs. This finding concurs with the idea that high-stress and dangerous environments require diversity and flexibility of parenting beliefs in order to guarantee the success of one's offspring (Belsky
2008
; Keller
2007
) and the idea that individual and collectivistic values are not opposing, but rather complementary and dynamic (Kagitcibasi
2005
).
In the Palestinian context, mothers face a dual demand to socialize their infants to relatedness, involving culturally apt respect for the elderly and human dignity in large and extended families, and, in parallel, to prepare them with the autonomy that is necessary in the face of military conflict and war violence. This might be a rationale for the mothers to simultaneously emphasize the importance of children's obedience and harmony-seeking and their independence and competitiveness. Although marginally significant, the finding that high levels of both autonomy- and relatedness-enhancing socialization goals were associated with advanced cognitive, language, and sensorimotor development is important here. It might suggest that the strength, integrity, and meaningfulness of the maternal socialization strategy promotes child development in high-stress and dangerous contexts, rather than the specific goals that she may choose.
In future studies, it would be informative to investigate the specific and dynamic profiles of diverse parenting beliefs instead of a general group-level analysis of either relatedness or autonomy. Examination of unique profiles or clusters might reveal specific goodness-of-fit dynamics between parenting beliefs and the demands of a given context.
The Nature of Trauma Matters
Strengths and Limitations of the Study
The strengths of the study relate to the research setting. A large dataset collected in an ongoing war context helps to underpin some of the mechanisms involved in the variation of culturally regulated parenting values and beliefs and the mechanisms of intergenerational trauma. The research setting allows a combination of trauma research, cross-cultural developmental theories, and infant psychology. The longitudinal study had a very low dropout rate and focused on one of the most important life periods that forms the basis for child development and shapes parenthood. Our Palestinian fieldworkers were very welcome in the participants' homes, indicating—in addition to cultural hospitability—the mothers' willingness to share their experiences of parenting and infant development despite, or because of, extremely harsh war conditions.
Yet the study deserves criticism for single-source data, insensitivity to cultural aspects in some methods, and psychometric deficits. The results are based only on mothers' self-reports. A more robust research setting might include, for example, objective testing of infant motor and language skills and video- or audio-based data from mother–infant dyadic interactions. The mothers' own childhood abuse was based on retrospective reporting, which is hampered by memory biases, emotional upsets, and unwillingness to report negative issues about parents. Research has shown low agreement between prospective archive-documented and retrospective self-reported accounts of childhood maltreatment, suggesting that remembering maltreatment creates a higher mental health risk than the maltreatment itself (Newbury et al.
2018
).
Concerning cultural sensitivity, our assessment of mother–infant dyadic interaction is based on emotional availability (Biringen et al.
2002
) and attachment (Bowlby
1969
) theories that are considered to reflect the aims, values, and practices of child rearing in individualistic societies (Keller
2013
). Emotional availability, closeness, or sensitivity constitute a parenting strategy that supports a child's emotional expression and individuality (Keller and Otto
2009
). Further studies are needed to better understand the cultural and sociopolitical salience of diverse parenting beliefs and dyadic interactions, such as by using long-term child developmental outcomes as criteria. Also, more research is necessary to learn about the degree of universality and culture-bounding in early rearing practices and dyadic interaction patterns especially in conflict and war areas. Our study did not have information about fathers or other caregivers, such as grandparents, although their role is important both in the infant's development and maternal wellbeing. This is a particular deficit, as extended families are common in Palestine.
Further shortcomings relate to the poor internal consistency of distant and negative dyadic mother–infant interactions, a non-significant loading of the sleeping arrangement item on the ethnotheories latent variable, and low
β
−values in some measurement models of parenting beliefs. These deficits may be indicative of the insensitivity of the applied research methods to Palestinian culture, as they do not catch the core significance of dyadic early phenomena in war conditions and the unique cultural setting. This therefore warrants caution in the interpretation of the results. Although the applied measurements were piloted for the current study, it would be advisable for future studies to put more emphasis on modifying the parenting beliefs and dyadic interaction concepts and items to ensure their validity in the specific context. A qualitative emic approach, where mothers, fathers, and other caregivers are directly asked about their parenting values, beliefs and caregiving practices could be useful for developing better and more valid research methods.
All measures, except traumatic war events, were developed in different contexts and might thus not be the most suitable for Palestinians in the Gaza Strip. For instance, maternal mental health in pregnancy was measured using depression and anxiety scales developed in Western contexts and may not adequately capture relevant symptoms or subjective experiences in an ancient Middle Eastern culture or in unsafe military and political conditions (Kuittinen et al.
2017
). It could be that other types of manifestation of mental distress are characteristic to Middle Eastern traditions or war conditions and are thus more relevant to parenting beliefs. Research shows that values, such as justice, human rights, dignity, and self-determination that are derived from the political–military situation contribute importantly to lay definitions of quality of life among Palestinians (Barber et al.
2016
). It could be pivotal to identify Palestinians' own interpretations and cultural codes of both war events and childhood emotional and physical abuse, as well as parenting beliefs.
Implications for Clinical Practice and Policy
The current study indicates that mothers' prenatal mental health problems and earlier childhood trauma experiences impose a risk for the early mother–infant interaction in war conditions. Understandably, the very stressful and life-endangering living conditions pose a strain on mothers' mental health and their ability to care for and protect their infants. International and non-governmental organizations should provide also psychosocial help in addition to material support. In cooperation with local health care it would be important to screen expectant mothers for childhood abuse experiences and mental health symptoms and target infant- and interaction-focused interventions for them. In order to prevent the traumatic experiences from passing onto the next generation, the mental health interventions should start already in the prenatal period, continue into support infant development, and enhance culturally adaptive practices. Culturally unique parenting beliefs are valuable source of strength, support and meaningfulness in war conditions. Thus, the interventions should be tailored to fit the cultural codes and to respect mothers' roles as caregivers to extended families and draw strengths from cultural variation in parenting values and practices. Optimally, interventions should also involve other caregivers in the same household, such as grand-parents, siblings and other relatives.
Besides interventions, alleviating the families' burden by any other mean in war conditions could be beneficial for the mothers' mental health and caregiving. For example, the often very large families would likely benefit from practical help with housekeeping and child care tasks, an easy access to basic supplies (electricity, clean water, food, sanitation, medication etc.), basic health services, and family planning. The international and non-governmental organizations are valuable in combining practical help and resources with promoting mental health and infant wellbeing in ways that enhance culturally apt parenting.
Acknowledgements
This study was supported by grants from the Academy of Finland (11232276) and the Finnish Cultural Foundation.
Compliance with Ethical Standards
Conflict of Interest
The authors declare that they have no conflict of interest.
Ethical Approval
Ethical Board of The Palestinian Ministry of Health.
Informed Consent
Participating mothers undersigned informed consent. The fieldwork and data registration were conducted in accordance with the 1964 Helsinki declaration and its later amendments and with to the APA ethical recommendations.
Open Access
This article is licensed under a Creative Commons Attribution 4.0 International License, which permits use, sharing, adaptation, distribution and reproduction in any medium or format, as long as you give appropriate credit to the original author(s) and the source, provide a link to the Creative Commons license, and indicate if changes were made. The images or other third party material in this article are included in the article's Creative Commons license, unless indicated otherwise in a credit line to the material. If material is not included in the article's Creative Commons license and your intended use is not permitted by statutory regulation or exceeds the permitted use, you will need to obtain permission directly from the copyright holder. To view a copy of this license, visit
http://​creativecommons.​org/​licenses/​by/​4.​0/​
.
Publisher's note
Springer Nature remains neutral with regard to jurisdictional claims in published maps and institutional affiliations.