05-10-2015 | Original Article | Uitgave 1/2016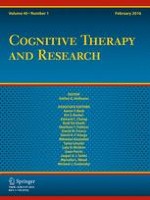 Tracking the Emotional Highs but Missing the Lows: Hypomania Risk is Associated With Positively Biased Empathic Inference
Tijdschrift:
Auteurs:

Hillary C. Devlin, Jamil Zaki, Desmond C. Ong, June Gruber
Belangrijke opmerkingen
Data from this manuscript was presented as a poster at the 2012 Society for Research in Psychopathology (SRP) conference.
Abstract
Empathy plays a vital role in emotional and social functioning. Research suggests that empathy may be disrupted in disorders of negative emotion (e.g., depression, anxiety), though less work has examined how empathy is impacted in disorders of positive emotion (e.g., mania), which are associated with positive biases in emotion experience and perception. The present research explored how variation in self-reported hypomania risk was associated with performance on an objective empathic accuracy task with real-world targets. Risk for hypomania was associated with heightened moment-by-moment detection of emotional up-shifts (i.e., increases in positive emotion) for targets describing positive events; however, it was also associated with overly-positive retrospective ratings (i.e., overestimating global positive emotion) for targets describing negative events. These findings suggest that hypomania risk may lead to positive biases in detecting others' emotion across both positive and negative life events when using both micro-level continuous and global retrospective emotion measures.