19-08-2015 | Original Article | Uitgave 1/2016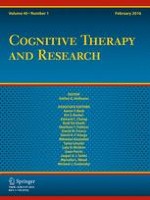 Thwarted Belongingness Mediates the Relationship Between Fear of Negative Evaluation and Suicidal Ideation
Tijdschrift:
Auteurs:

Carol Chu, Jennifer M. Buchman-Schmitt, Fallon B. Moberg, Thomas E. Joiner
Abstract
Fear of negative evaluation has been documented as a mechanism that explains variations in feelings of belongingness. According to the interpersonal theory of suicide (Joiner
2005
), feelings of thwarted belongingness, that one does not belong, can significantly increase desire and risk for suicide. We proposed that differences in thwarted belongingness may explain variations in suicidal ideation and behavior as a function of levels of fear of negative evaluation. This hypothesis was tested by examining self-reported fears of negative evaluation, thwarted belongingness, and suicidal ideation in 107 young adults, many who were explicitly targeted for recruitment due to a history of suicidal ideation and behavior [13.1 % had thoughts about suicide without a previous attempt; 15.9 % reported at least one previous attempt (max = 5 attempts)]. Mediation analyses were conducted with suicidal ideation entered as the outcome variable. Results indicated that greater fears of negative evaluation were significantly and positively associated with levels of suicidal ideation. Differences in thwarted belongingness fully accounted for the relationship between fears of negative evaluation and suicidal ideation. We conclude with clinical implications and future directions.