30-07-2015 | Original Paper | Uitgave 3/2016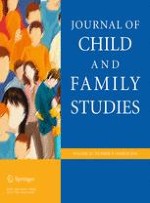 The Impact of Latino Caregiver Acculturation on Treatment Engagement in Children's Community Mental Health Services
Tijdschrift:
Auteurs:

Rachel E. Kim, Anna S. Lau, Bruce F. Chorpita
Abstract
Ongoing treatment engagement is low in children's community mental health. Although concerns are more pronounced for racial/ethnic minorities, findings have been mixed when comparing racial/ethnic minorities with Non-Hispanic Whites. Within-group variability, such as level of acculturation, may be a more proximal predictor of treatment engagement. The current study aimed to examine the effect of Latino caregivers' acculturation on ongoing treatment engagement indicators, specifically session attendance, premature treatment termination, and treatment satisfaction. Participants were families of youth, ages 5–15, with a Latino primary caregiver (
N
= 93) receiving treatment for anxiety/trauma, depression, or disruptive behavior problems in community-based mental health agencies. Caregivers were classified into low and high acculturation groups using latent class analysis based on demographic indicators, such as nativity status and primary language spoken. Groups significantly differed in terms of caregivers' nativity status, age at immigration, primary language spoken, language of study assessment completion, and language spoken in the home. Families of low acculturation caregivers no showed to significantly fewer planned treatment sessions than families of highly acculturated caregivers. Treatment satisfaction did not differ between groups. Low acculturation families also had lower odds of prematurely withdrawing from treatment. Results of this study highlight the importance of considering family characteristics such as acculturation when engaging families in treatment.