10-12-2018 | Point of View | Uitgave 1/2019 Open Access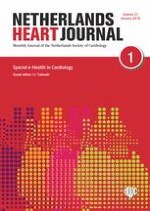 The future of healthcare has arrived: who dares take up the challenge?
Tijdschrift:
Auteur:

O. Gerrits
Abstract
According to the Euro Health Consumer Index, the Dutch healthcare system is the champion of Europe. Yet we are living for longer, prosperity is increasing and the population is growing. If we do not continue to adjust our healthcare system to these trends, medical expenses in the Netherlands will double to € 174 billion (in 2040). We are also facing job market difficulties in healthcare. We risk a shortfall of 125 thousand employees in 2022. It is therefore time to restructure healthcare. Not tomorrow but today. Healthcare will increasingly be organised around the day-to-day lives of patients—at home or work, with offline and online healthcare seamlessly matching up to each other. The shortage of personnel also demands a different attitude to healthcare provision. As a health insurer we can help to improve healthcare, for instance by giving healthcare providers the financial capacity to organise their care differently. Or by conducting independent research so that conclusions can be drawn on the legal criterion of 'the state of science and practice'. This is how it was possible, in conjunction with the Dutch Cardiology Centres, the Netherlands Society of Cardiology and FocusCura, to include the 'Hartwacht' telemonitoring service in health insurance policies.