14-09-2019 | Review Paper | Uitgave 5/2020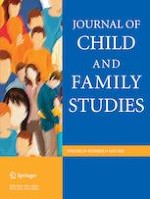 The Consequences of Type 1 Diabetes Onset On Family Life. An Integrative Review
Tijdschrift:
Auteurs:

Silvia Fornasini, Francesco Miele, Enrico M. Piras
Belangrijke opmerkingen
Publisher's note
Springer Nature remains neutral with regard to jurisdictional claims in published maps and institutional affiliations.
Abstract
Objectives
Type 1 diabetes mellitus (T1DM) is an auto-immune disease that requires an important effort in self-management. The onset of T1DM in a child places a significant burden on parents, requiring careful management of blood glucose levels through insulin injections, diet and exercise. The main aim of our study is to synthesise what is known about the consequences of T1DM onset for families and, in particular, how parents share the emotional, practical and educational burden of care connected with diabetes management.
Methods
To accomplish this goal, we conducted an integrative review of 29 studies concerned with the ways in which disease management permeates the daily lives of families. Based on our findings, we offer suggestions for future research. For this study, PubMed, SAGE Journals, Google Scholar, ERIC, Web of Science, Embase and Scopus databases from 2000 to 2017 were searched using keywords related to T1DM management in families, parental roles and learning processes. Our sample included qualitative, quantitative and mixed-method studies which assessed the consequences of T1DM onset for the family and, in particular, the ways through which disease management permeates the daily lives of mothers and fathers of children with T1DM (3–18 years of age).
Results
The initial literature search returned 113 papers and 29 studies that met all the inclusion criteria. Through a content analysis, we identified three conceptual categories: (i) 'managing emotions after diagnosis', (ii) 'reconstructing routines around new needs' and (iii) 'educating young patients to enhance autonomy'.
Conclusions
The review results strongly support that diabetes is a family illness in which patients and parents are at the centre of emotions, routines and knowledge strictly connected to diabetes. Strong emotions, new routines and educational processes arise after T1DM onset, changing family life definitively.