01-03-2008 | Artikelen | Uitgave 3/2008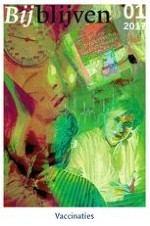 Subklinische hypothyreoïdie, behandelen of niet?
Subklinische hypothyreoïdie, behandelen of niet?
Tijdschrift:
Auteur:

Prof.dr. W. M. Wiersinga
Belangrijke opmerkingen
internist-endocrinoloog, Academisch Medisch Centrum, Amsterdam.
Samenvatting
Er is geen bewijs dat behandeling van subklinische hypothyreoïdie nuttig is. De
NHG-Standaard Schildklieraandoeningen
beveelt dan ook aan om niet te behandelen tenzij er klachten zijn, en geen verdere diagnostiek te verrichten. Vanuit internistisch perspectief wordt een wat genuanceerder beleid voorgesteld.
Vanwege de kans op spontane normalisering van het verhoogde TSH is een tweede bloedafname na zes tot twaalf maanden aangewezen om de diagnose te bevestigen. In dit bloedmonster kunnen dan ook schildklierantistoffen en het lipidenspectrum worden bepaald. De rationale hierachter is tweeledig. Ten eerste: hoe hoger de TSH- en/of anti-TPO-concentratie is, des te groter is de kans op progressie naar manifeste hypothyreoïdie. Ten tweede: uit bevolkingsonderzoek blijkt een associatie tussen subklinische hypothyreoïdie en cardiovasculaire morbiditeit en mortaliteit.
Dit leidt tot het advies te behandelen bij een TSH-spiegel van 10 mU/l of hoger en/of hoge anti-TPO-concentraties. Is de TSH-spiegel lager dan 10 mU/l, dan kan men zich laten leiden door andere cardiovasculaire risicofactoren. Bij zwangerschap of zwangerschapswens is behandeling zeker aan te raden; behandeling van ouderen (85 jaar en ouder) is mogelijk nadelig.