01-04-2016 | Voor de praktijk | Uitgave 4/2016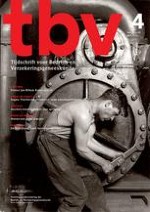 Stigma op psychische problemen is een barrière voor arbeidsparticipatie
Auteur:

Dr. Evelien Brouwers
Belangrijke opmerkingen
Dr. E.P.M. Brouwers, Tilburg University, Tilburg School of Social and Behavioral Sciences, Tranzo.
Correspondentieadres: e.p.m.brouwers@tilburguniversity.edu
Samenvatting
Dat veel mensen met psychische problemen (tijdelijk) niet aan het arbeidsproces deelnemen komt niet enkel door hun aandoening, maar ook door het stigma dat rust op psychische problemen. Onderzoek wijst uit dat er onder werkgevers en leidinggevenden een negatief beeld bestaat van mensen met psychische problematiek. Dit negatieve beeld kan hen benadelen bij sollicitaties, promoties en andere carrièrekansen. Ook durven werknemers met psychische klachten vaak niet over hun psychische gezondheidsproblemen te praten, waardoor werkgever en werknemer de kans mislopen om door tijdelijke werkaanpassingen langdurige uitval te voorkómen. Tenslotte worden werknemers door geanticipeerde discriminatie en door zelfstigma ontmoedigd om relevante actie te ondernemen, zoals solliciteren of een opleiding volgen. Wanneer we de arbeidsparticipatie van mensen met psychische problemen daadwerkelijk willen vergroten moeten we daarom dit onderwerp serieus nemen en meer kennis en interventies ontwikkelen om stigma tegen te gaan.