13-10-2016 | Artikel | Uitgave 5/2016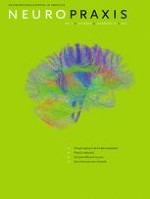 Spelend revalideren: is er toekomst voor virtual reality in de cognitieve kinderrevalidatie? Een literatuuroverzicht
Tijdschrift:
Auteurs:

Marc S. van den Heerik, Lauriane A. Spreij, Johanna M. A. Visser-Meily, Ingrid C. M. Rentinck, Marjolein Verhoef, Tanja C. W. Nijboer
Belangrijke opmerkingen
Dit literatuuronderzoek is uitgevoerd bij het Kenniscentrum Revalidatiegeneeskunde Utrecht, dat de samenwerking tussen Hersencentrum Rudolf Magnus, Universitair Medisch Centrum Utrecht en De Hoogstraat Revalidatie gestalte geeft.
M. S. van den Heerik en L. A. Spreij: gedeeld eerste auteurschap.
Samenvatting
Inleiding
Binnen de kinderrevalidatie zijn cerebrale parese (CP) en niet-aangeboren hersenletsel (NAH) de meest voorkomende doelgroepen. In de huidige cognitieve diagnostiek en behandeling wordt gebruikgemaakt van statische methoden die moeilijk generaliseerbaar zijn naar het dynamische dagelijks leven. Een veelbelovende techniek die de mogelijkheid biedt een brug te slaan tussen cognitieve revalidatie en het dagelijks leven, is virtual reality (VR). In dit artikel wordt een overzicht gegeven van onderzoek waarbij VR is ingezet bij cognitieve diagnostiek en/of behandeling bij kinderen met CP of NAH. Het doel hiervan is inzicht te krijgen in hoeverre VR klinisch toepasbaar is binnen de cognitieve kinderrevalidatie.
Methoden
Voor het verzamelen van relevante artikelen is een systematische zoekstrategie uitgevoerd. Vervolgens is, aan de hand van een kwaliteitsbeoordeling, de methodologische kwaliteit aan de artikelen toegekend.
Resultaten
Negen studies zijn geïncludeerd. Aan de hand van de kwaliteitsbeoordeling hadden zes artikelen een matige en drie artikelen een lage kwaliteit. In de op diagnostiek gerichte studies kon, op basis van prestaties in een virtuele omgeving, een duidelijk onderscheid gemaakt worden tussen kinderen met NAH of CP en gezonde kinderen met betrekking tot aandacht, sociale cognitie of executieve functies. Daarnaast werden positieve effecten gevonden van het behandelen van visuospatiële functies binnen een virtuele omgeving bij kinderen met CP.
Discussie
Het geringe aantal studies laat veelbelovende resultaten zien, maar is slechts het begin van een nieuw onderzoeksveld dat het gebruik van VR onderzoekt in cognitieve kinderrevalidatie. Toekomstig onderzoek zal inzicht geven in de meerwaarde van VR in diagnostiek en behandeling binnen de cognitieve kinderrevalidatie.
Conclusie
Op basis van dit literatuuronderzoek kan gesteld worden dat de onderzoeksresultaten veelbelovend zijn voor het gebruik van VR in cognitieve diagnostiek en behandeling bij kinderen met NAH of CP. VR is echter momenteel nog niet inzetbaar als
evidence based practice
.