05-11-2019 | Artikel | Uitgave 6/2019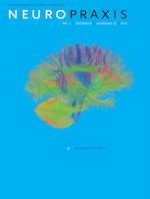 Sociale cognitie bij psychose: is meten ook weten?
Tijdschrift:
Auteurs:

Steven de Jong, Anouar Gallouh, Stynke Castelein, G. H. Marieke Pijnenborg
Samenvatting
In de problematiek van psychotische stoornissen lijkt sociale cognitie een grote rol te spelen. Er kunnen echter zowel empirische als theoretische vragen gesteld worden bij de meetinstrumenten die sociale cognitie meten. Deze instrumenten zijn vaak relatief eenvoudig, zoals emotieherkenning in foto's of zelfrapportagevragenlijsten. De afgelopen jaren is er echter steeds meer aandacht gekomen voor het construct metacognitie ('denken over denken en voelen') en hoe dit construct gemeten kan worden. Wij hebben onderzocht op welke manier metacognitie samenhangt met bestaande maten van sociale cognitie, en of metacognitie als maat een toegevoegde waarde heeft bij onderzoek en diagnostiek op het gebied van sociale cognitie bij psychotische stoornissen. In dit artikel bespreken wij onderzoek waaruit naar voren komt dat vragenlijsten over empathie (
Interpersonal Reactivity Index, Questionnaire of Cognitive and Affective Empathy
) enkel met elkaar correleren, maar niet met de
Faux Pas-test,
een vignettaak van
Theory of Mind
, noch met een multimodale test van empathie, de
Empathic Accuracy Task
. Daarnaast bespreken wij onderzoek dat evidentie levert voor de toegevoegde diagnostische waarde van meetinstrumenten rond neurocognitie, empathie,
theory of mind
, multimodale empathie en metacognitie om te voorspellen of deelnemers met een psychotische stoornis uit een forensische of niet-forensische sample komen, aangezien enkel de scores op de
Empathic Accuracy Task
en de
Metacognition Assessment Scale‑A
voorspellend bleken te zijn. Wij relateren deze bevindingen aan bestaande literatuur en raden bij psychotische stoornissen het gebruik van vragenlijsten voor constructen als empathie af. Voorts raden wij aan om scores op 'eenvoudige' taken (bijv. de
Faux Pas-test
) niet te generaliseren naar het brede, overkoepelende construct (zoals
theory of mind
).