24-05-2015 | Original Article | Uitgave 2/2016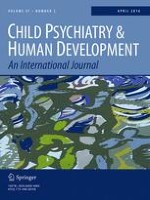 Sleep-Wake Patterns of Adolescents with Borderline Personality Disorder and Bipolar Disorder
Tijdschrift:
Auteurs:

Christophe Huỳnh, Jean-Marc Guilé, Jean-Jacques Breton, Roger Godbout
Abstract
Sleep-wake patterns are rarely examined in adolescents with borderline personality disorder (BPD) or bipolar disorder (BD). Within a developmental perspective, this study explores the sleep-wake cycle of adolescents aged 12–17 years with BPD or BD and healthy controls (HC) during periods with and without entrainment by school/work schedules. Eighteen euthymic BPD, six euthymic BD, and 20 HC adolescents wore wrist actigraphy during nine consecutive days to assess sleep-wake patterns. During school/work days, BPD adolescents spent more time awake when they were in bed compared to HC and BD adolescents (
p
= 0.039). On schedule-free days, BPD and BD youths spent more time in bed compared to HC adolescents (
p
= 0.015). BPD adolescents woke up over 1 h later compared to HC (
p
= 0.003). Total sleep time was more variable between nights in BPD adolescents compared to the HC group (
p
= 0.031). Future research should explore if sleep-wake pattern disruptions are a cause or a consequence of BPD symptomatology in adolescents. Addressing sleep-wake pattern during clinical assessment and treatment of BPD adolescents may potentially reduce their symptoms; this therapeutic effect still needs to be evaluated.