11-08-2018 | Original Paper | Uitgave 12/2018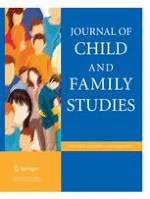 Self-Regulation, Learning Problems, and Maternal Authoritarian Parenting in Chinese Children: A Developmental Cascades Model
Tijdschrift:
Auteurs:

Junsheng Liu, Bowen Xiao, Will E. Hipson, Robert J. Coplan, Panpan Yang, Charissa S. L. Cheah
Abstract
The ability to intentionally control behavior to achieve specific goals helps children concentrate in school and behave appropriately in social situations. In Chinese culture, where self-regulation is highly valued by parents and teachers, children's difficulties self-regulating may contribute to increased learning problems and subsequent authoritarian parenting. In this study we explored the longitudinal linkages among Chinese children's self-regulation, learning problems, and authoritarian parenting using a developmental cascades model. Participants were
N
=
 617 primary school students in Shanghai, P.R. China followed over three years from Grade 3–4 to Grade 5–6. Measures of children's self-regulation, learning problems, and maternal authoritarian parenting were obtained each year from a combination of child self-reports and maternal and teacher ratings. Among the results: (1) compared with the unidirectional and bidirectional models, the developmental cascades model was deemed the best fit for the data; (2) earlier self-regulation negatively predicted later authoritarian parenting via a pathway through academic performance; (3) academic performance directly and indirectly contributed to greater self-regulation. Results are discussed in terms of the implications of self-regulation for Chinese children's academic success and authoritarian parenting practices.