15-06-2018 | Original Paper | Uitgave 9/2018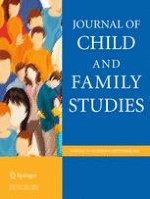 Self-Compassion: A Potential Path to Adolescent Resilience and Positive Exploration
Tijdschrift:
Auteurs:

Karen Bluth, Michael Mullarkey, Christine Lathren
Belangrijke opmerkingen
Electronic supplementary material
Abstract
The adolescent developmental stage is characterized by multiple transitions, both physiological and environmental, and physical, cognitive and socioemotional growth that often leads to both challenges and opportunities. Developing coping strategies to contend with these challenges, such as strengthening resilience and being open to new experiences, can potentially facilitate traversing this developmental period with greater ease. Although previous research has supported the premise that self-compassion buffers the negative effects of these emotional challenges, little research to date has examined the link between strengths-based attributes such as resilience and curiosity/exploration (i.e., being open to and embracing new experiences) and self-compassion, and whether age or gender moderates these relationships. As such, the purpose of this study was to explore these relationships among a large adolescent sample. Results of 786 public school adolescents and 271 private school adolescents (68% white, 65% female, Mage = 15.6) who responded to questions in an online survey indicated that self-compassion was positively associated with both curiosity/exploration and resilience, and gender moderated the relationship between self-compassion and resilience such that this association was stronger among males than females. Age did not moderate the relationship between self-compassion and either resilience or curiosity/exploration, indicating that self-compassion is associated with both resilience and curiosity/exploration at all ages across adolescence. Implications are that interventions that cultivate self-compassion among adolescents may strengthen resilience and curiosity/exploration, offering new and healthy ways to cope with these challenges leading to improved emotional well-being.