19-03-2018 | Empirical Research | Uitgave 6/2018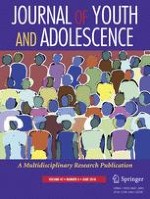 School Security Measures and Longitudinal Trends in Adolescents' Experiences of Victimization
Tijdschrift:
Auteurs:

Benjamin W. Fisher, Thomas J. Mowen, John H. Boman IV
Abstract
Although school security measures have become a common fixture in public schools across the United States, research on the relationship between security and adolescent victimization is mixed, with very few studies examining trends in adolescent victimization across time. Using two waves of data from the Educational Longitudinal Study 2002 (
N
 = 7659; 50.6% female; 56.7% White, 13.3% Black, 13.5% Hispanic, 11.3% Asian American, 5.4% other race), results from a series of multi-level models demonstrate that adolescents in schools with more security measures report higher odds of being threatened with harm, and no difference in odds of being in a physical altercation or having something stolen over time. Although prior research has established racial disparities in using school security measures, results demonstrate inconsistent patterns in the extent to which adolescents' race conditions the relationship between security and victimization. The findings are discussed in light of existing theoretical and empirical work, and implications for both research and practice are offered.