04-07-2019 | Original Paper | Uitgave 11/2019 Open Access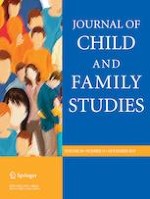 Questions of Identity in Children Born of War—Embarking on a Search for the Unknown Soldier Father
Tijdschrift:
Auteurs:

Saskia Mitreuter, Marie Kaiser, Sophie Roupetz, Barbara Stelzl-Marx, Philipp Kuwert, Heide Glaesmer
Belangrijke opmerkingen
Publisher's note:
Springer Nature remains neutral with regard to jurisdictional claims in published maps and institutional affiliations.
Abstract
Objectives
Children Born of War (CBOW) are important but largely uninvestigated populations. As a result of being fathered by a foreign soldier and born to a local mother, these children often struggle with identity issues and search for their absent fathers their whole lives. Despite CBOW being a part of every society, which has been involved in armed conflicts, there is almost no systematic research about them.
Methods
We provided a systematic insight into issues of identity that many CBOW face throughout their lives by assessing N = 146 German and N = 101 Austrian Occupation Children born after WWII. We applied a descriptive analysis of our quantitative questionnaire data.
Results
Our results suggest that CBOW were often not told the truth about their origin until they were adults. The older they were, the more the disclosure seemed to impact them. After learning the truth, almost all CBOW set out on a search for their biological fathers and wanted to get in touch. Approximately half were able to locate them but many of those had not contacted them eventually. German and Austrian Occupation Children report largely similar experiences.
Conclusions
Growing up as a CBOW can come with specific difficulties. Locating and getting to know their biological father seems to be a core aspect. It seems particularly important to CBOW to find out about similarities in personality and physical appearance. The possibilities to find their fathers, however, are extremely limited. Implications of the findings are discussed within the context of limitations and potential intervening factors.